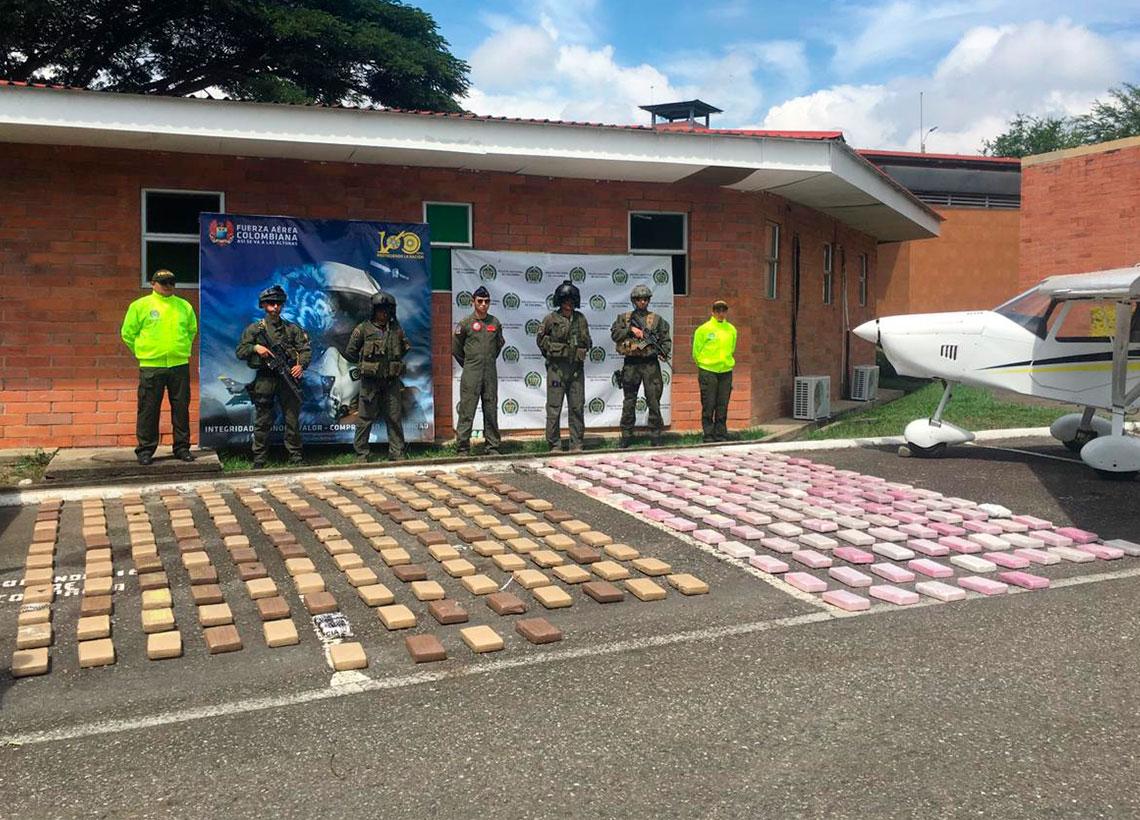 Through a coordinated work carried out in the in recent hours, it was possible to carry out a decisive operación against the structures in the service of drug trafficking, which commit crimes in the department of Valle del Cauca. The result is the discovery of two illegal aircraft and 295 kilograms of Cocaine hydrochloride, which was destined for Central America.
This operation, carried out in a coordinated manner by the Colombian Air Force and the National Police, led to detect, through the Air Defense system, the take-off of an airplane, in Guacarí, Valle, where the timely reaction of Combat aircraft le to locate and intercepted this ultra-light, single-engine, white color, without registration aircraft managing to prevent the drug from being transported outside the country.
Once the aircraft is detected, the authorities were alerted to carry out the inspection on the ground, where the troops found inside the aircraft and next to it, 160 packages of drugs, as well as a wagon, putting this material into custody of the Judicial Police.
On the other hand, in the northern region of the department, the take-off of another illegal aircraft, in the same way of ultra-light, is detected in Obando, Valle, which had the intention of committing the same crime: drug transport. This aircraft was intercepted leaving the runway La Elvira, where when noticing the presence of the Air Force, they landed again. During this operation, 135 kilograms of cocaine hydrochloride were found, after the crew undertook the escape.
Source: Colombian Air Force