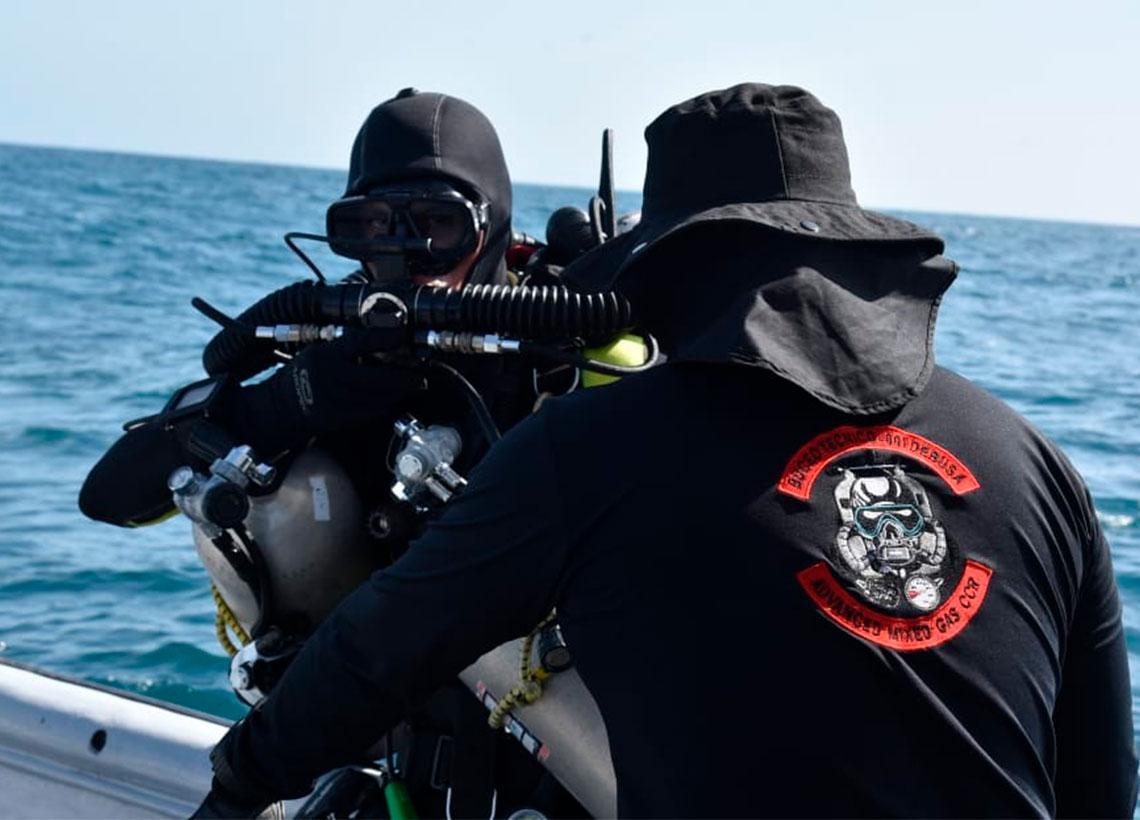 Colombia primer país de Centroamérica y el Caribe en certificar a sus buzos militares para realizar inmersiones a gran profundidad, otorgado por la International Association of Nitrox and Technical Divers (IANTD).
Tras superar más de 1.000 horas de entrenamiento, realizando inmersiones a profundidades superiores a los 30 metros, 10 buzos de la Armada de Colombia obtuvieron la certificación internacional que los acredita para realizar inmersiones hasta los 100 metros de profundidad.
Estos Marinos de la Armada de Colombia en edades entre los 33 y 39 años,  altamente entrenados por la Institución Naval, iniciaron en el año 2017 el proceso para lograr el objetivo de llegar a los 100 metros de profundidad, por lo cual cada Buzo cumplió los requisitos exigidos en los cursos de circuito abierto en Nitrox avanzado y procedimientos de descompresión.
Así mismo, se realizaron capacitaciones en circuito cerrado con aire diluyente con procedimientos de descompresión y gas mixto y avanzado, así como capacitaciones en fisiología, toxicidad de los gases, planificación de buceo, manejo de computadoras de buceo y mezcla de gases. Para la fase final y de certificación, se contó con el acompañamiento del instructor internacional de Buceo, Michael Silva Netto de 51 años, siendo referente de este tipo de prácticas a nivel mundial.
Este tipo de inmersiones le permitirán a la Armada de Colombia, realizar inspecciones a naufragios, siniestros, cuevas y recuperación de cuerpos en profundidades que anteriormente no eran posibles realizar, con los equipos y técnicas convencionales.
De esta manera, la Armada de Colombia continúa fortaleciendo con tecnologías de vanguardia, la preparación de los hombres y mujeres de la Institución Naval, con el fin de mantener el liderazgo regional y poner al servicio de las misiones internacionales y humanitarias, el talento humano y la logística de la Institución empleando altos estándares de calidad.
Fuente: Fuerza Naval del Caribe