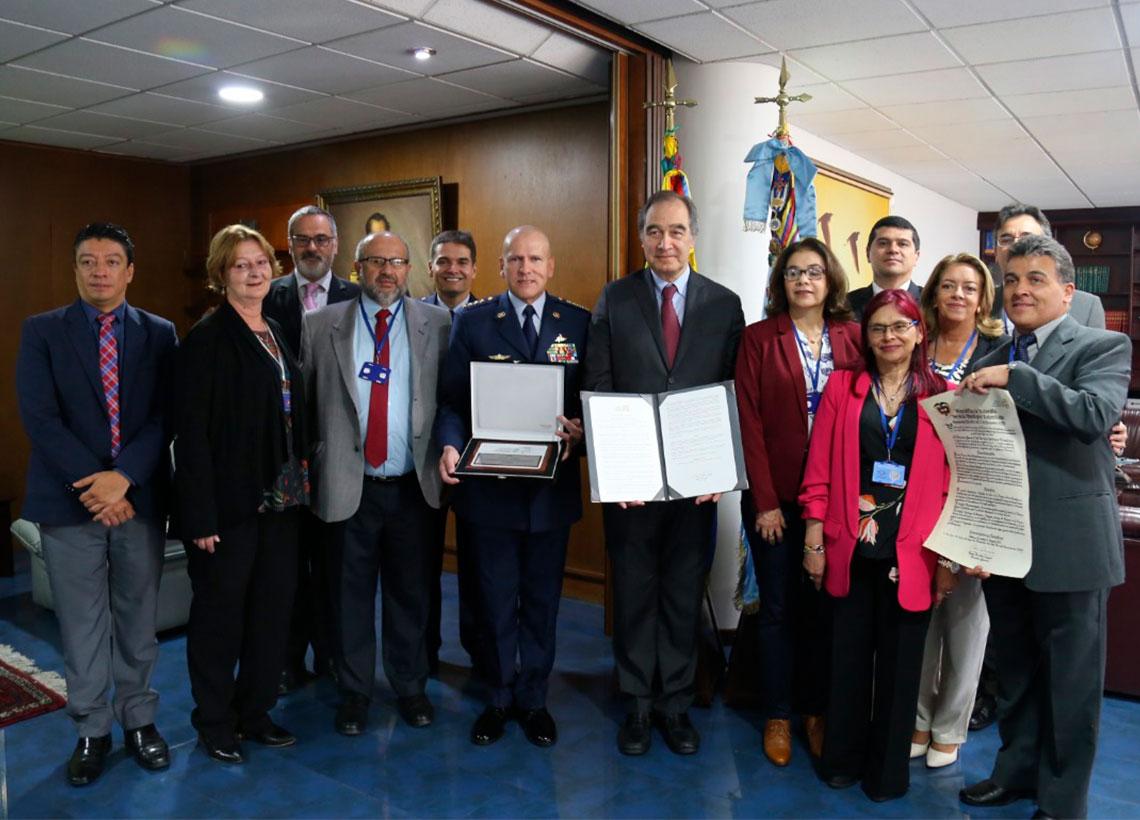 The Colombian Geological Service (SGC), made an important recognition to the Colombian Air Force, thanking its operation at the service of the country, on the occasion of the commemoration of its 100 years of work.
Thanks to the countless overflights carried out by Hughes 500 and Black Hawk helicopters, experts of the volcanoes observatories hand in hand with the crews, have worked together to integrate the analysis and forecasting processes that make it possible to monitor the different volcanic phenomena in The whole national territory.
The SGC is a Science and Technology Institution that is responsible for conducting basic, and implementing scientific research on the potential of subsoil resources, monitoring geological threats and coordinating nuclear research projects, among others.
Another of its responsibilities is the investigation and monitoring of at least 23 active volcanoes in the country, for which the support of the Air Force during the last 34 years has been fundamental for the taking of optical and thermal images, which contribute to the diagnosis and evaluation of volcanic activity in Colombia.
In the same way, the General Director of the Colombian Geological Service, Óscar Paredes Zapata, granted to the Commander of the Colombian Air Force, General Ramsés Rueda Rueda, a scroll, accompanied by a plaque and the Resolution No. 505 of December 2, 2019, through which is exalted the operation of the Institution during a century of existence.
Source: Colombian Air Force