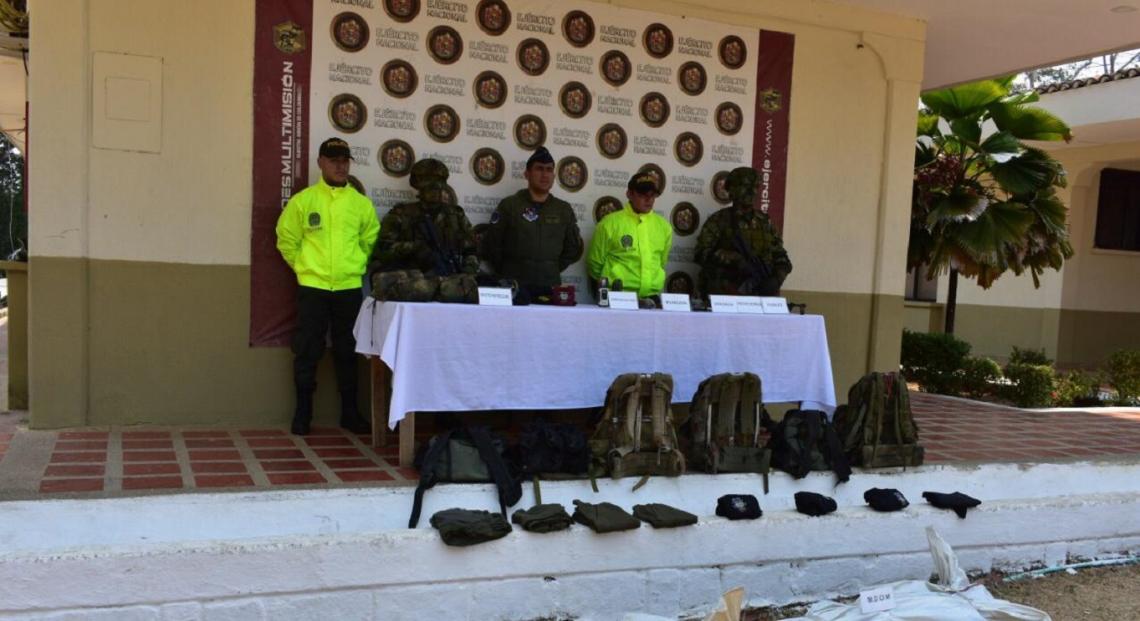 In the course of military operations, a member of the Organized Armed Group, GAO, Los Caparros, died and war material was found.
Troops of the National Army, in coordination with the Colombian Air Force and with the support of the National Police, the Office of the Attorney General of the Nation, attending to the recommendations of early warning No. 009 of 2018, in the course of military operations in Antioquia, neutralized an individual said to belong to the organized armed group Los Caparros.
As a result of the military operation that is being carried out in Bajo Cauca, in Antioquia, and thanks to the information provided by the Civic Participation Network, the soldiers arrived at the village El Tigre, municipality of Cáceres, Antioquia, where there was a confrontation against the criminals belonging to los Caparros structure; this resulted in the death of one of its members.
A long range weapon, cartridges of different calibers, a grenade, important military accessories and communications elements were in the same way found at the site. The urgent acts were carried out with the support of expert personnel of the National Police.
This result helps to continue dismantling the Caparros substructures. On the area where the military operation took place, the troops continue to search for the other criminals of this structure, with the aim of neutralizing their criminal intentions.
Source: National Army