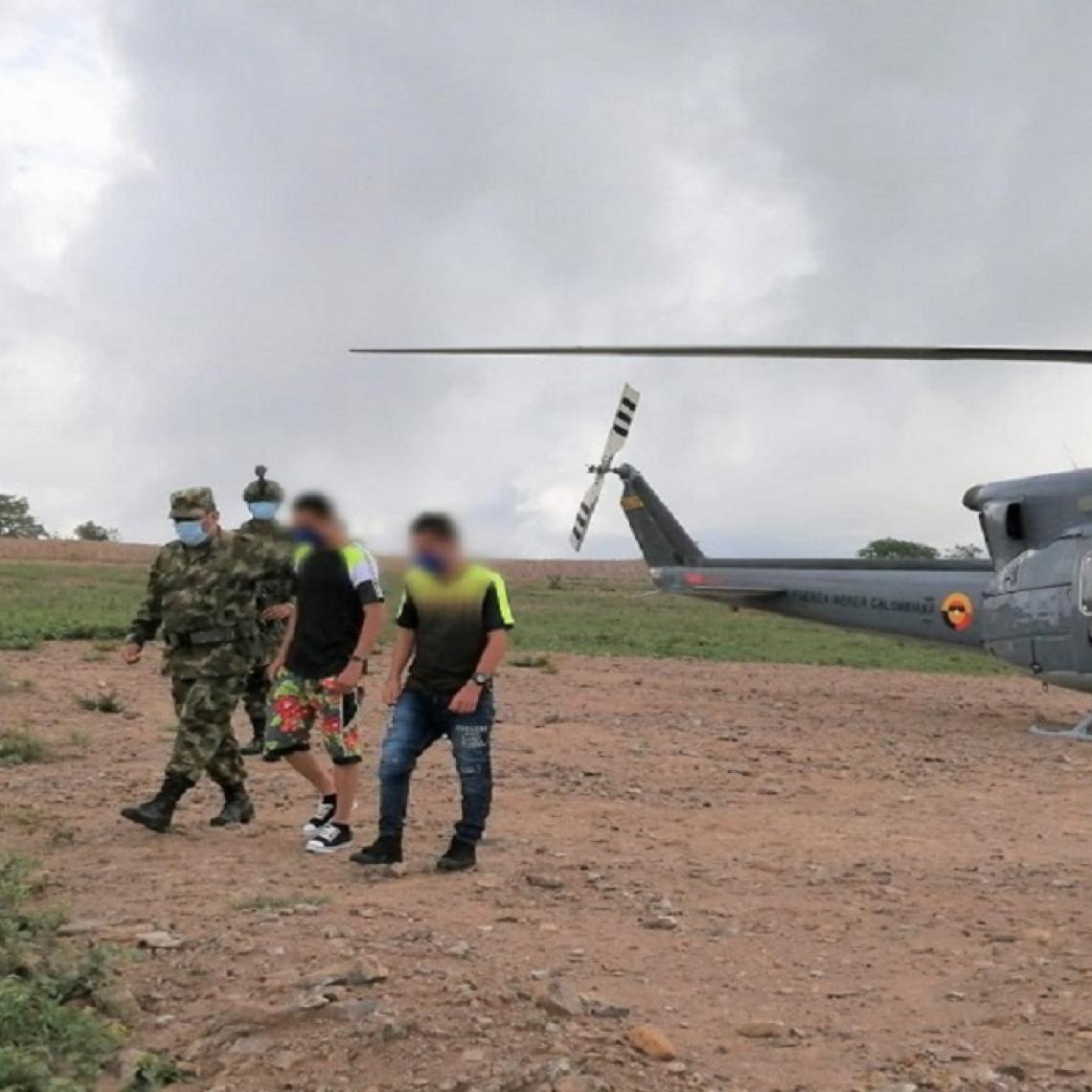 In a coordinated operation of the Military Forces with the National Police, the discovery and destruction of war material in the south of Bolívar is achieved.
June 03 2020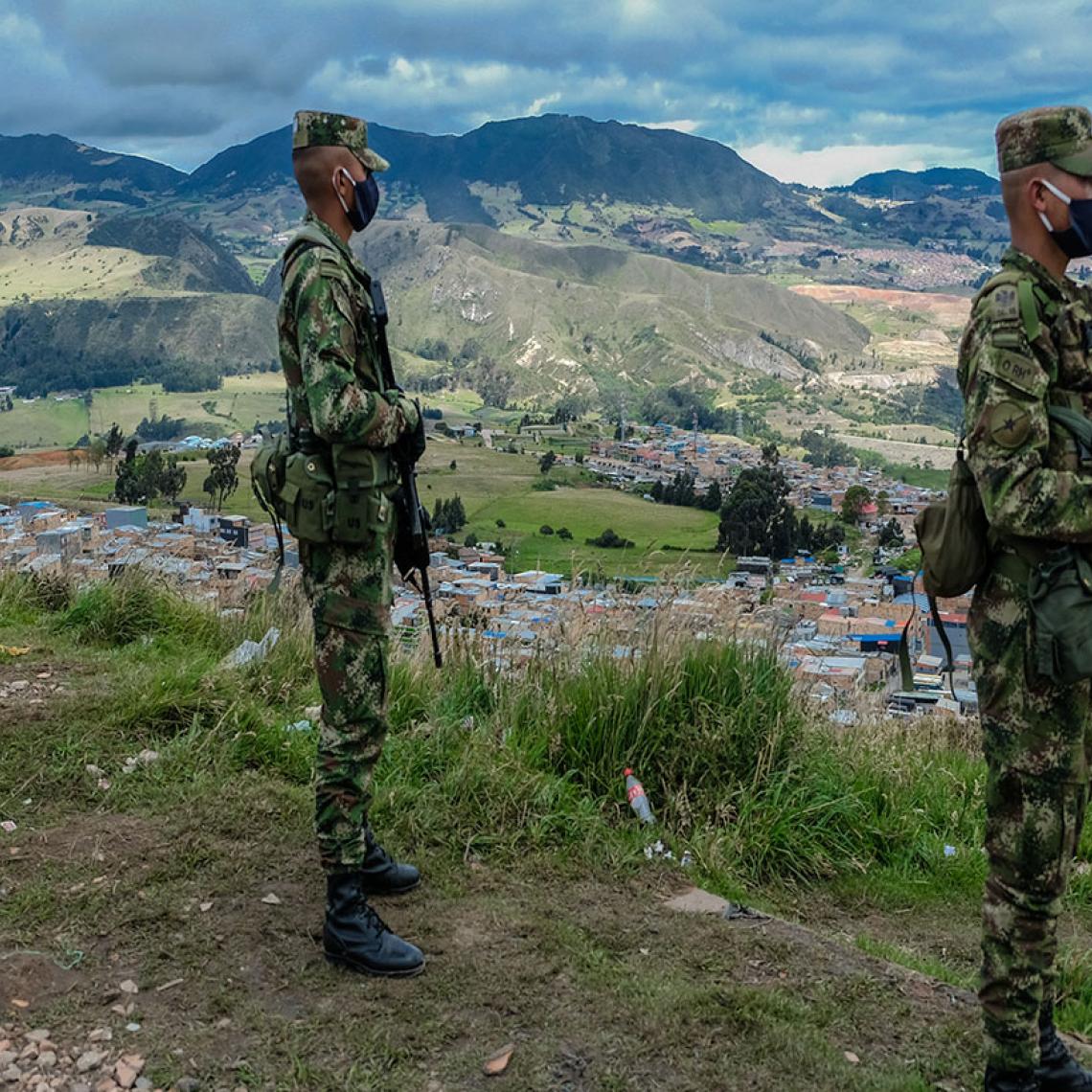 In a coordinated effort, six people were captured and at least 300 more were removed, which for some days had been damaging the Entrenubes ecological zone.
June 03 2020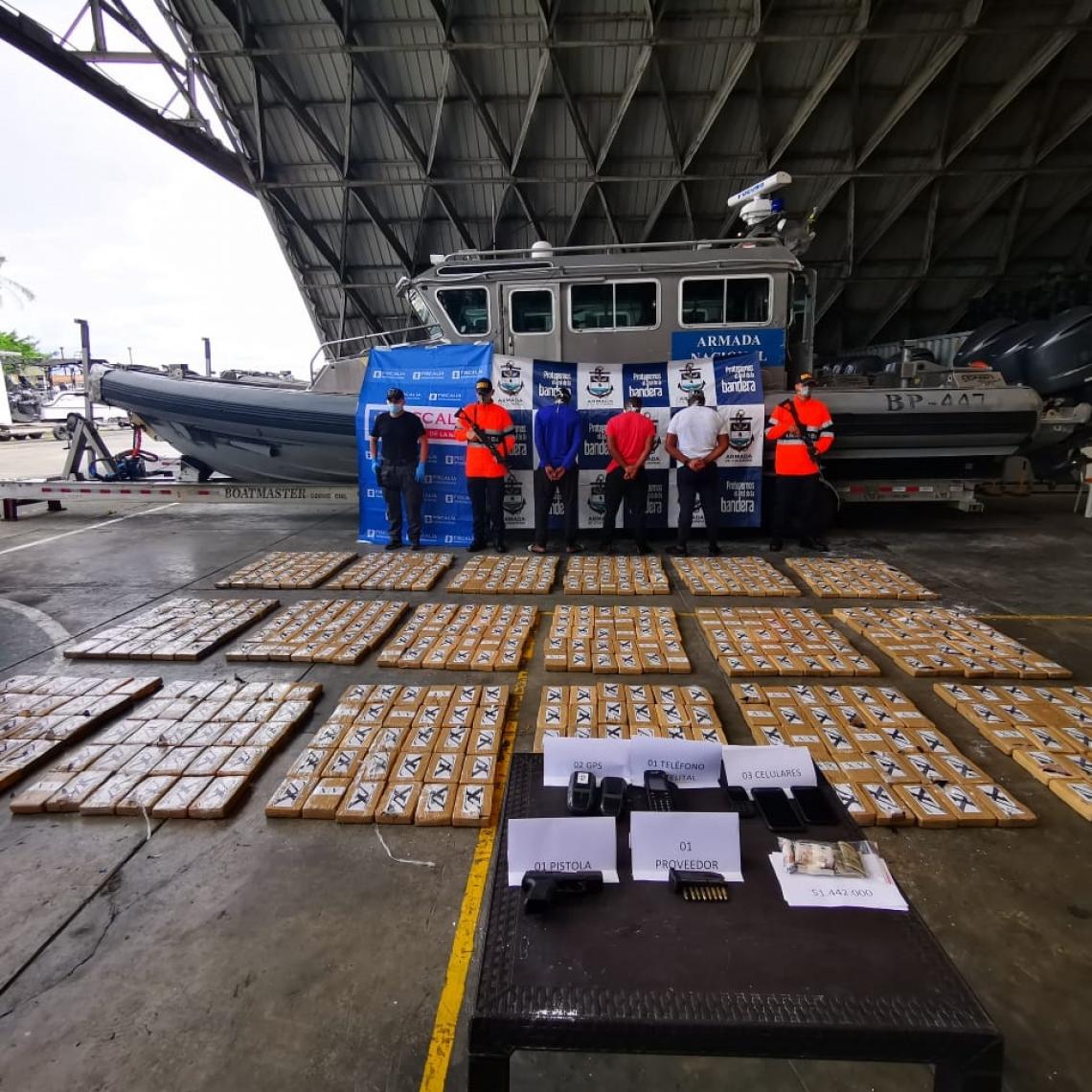 The effective control operations at sea conducted by the Colombian Navy Units through the Pacific Naval Force, led to the detection of a boat with three individuals on board
June 03 2020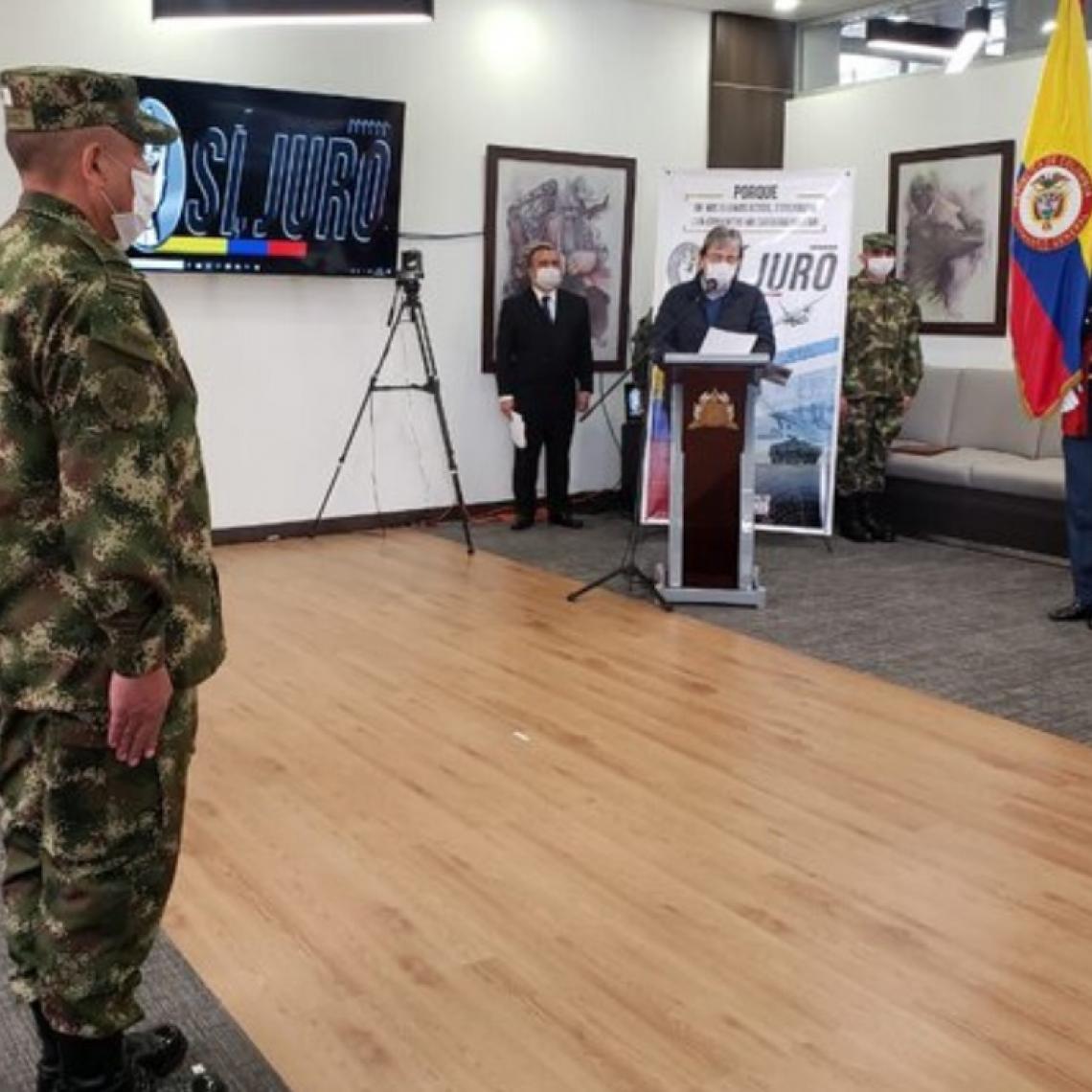 The soldiers of land, sea, air and river of Colombia, gathered this morning around our flag to renew their oath of loyalty to the Constitution, the Law and the principles of our institution.
June 03 2020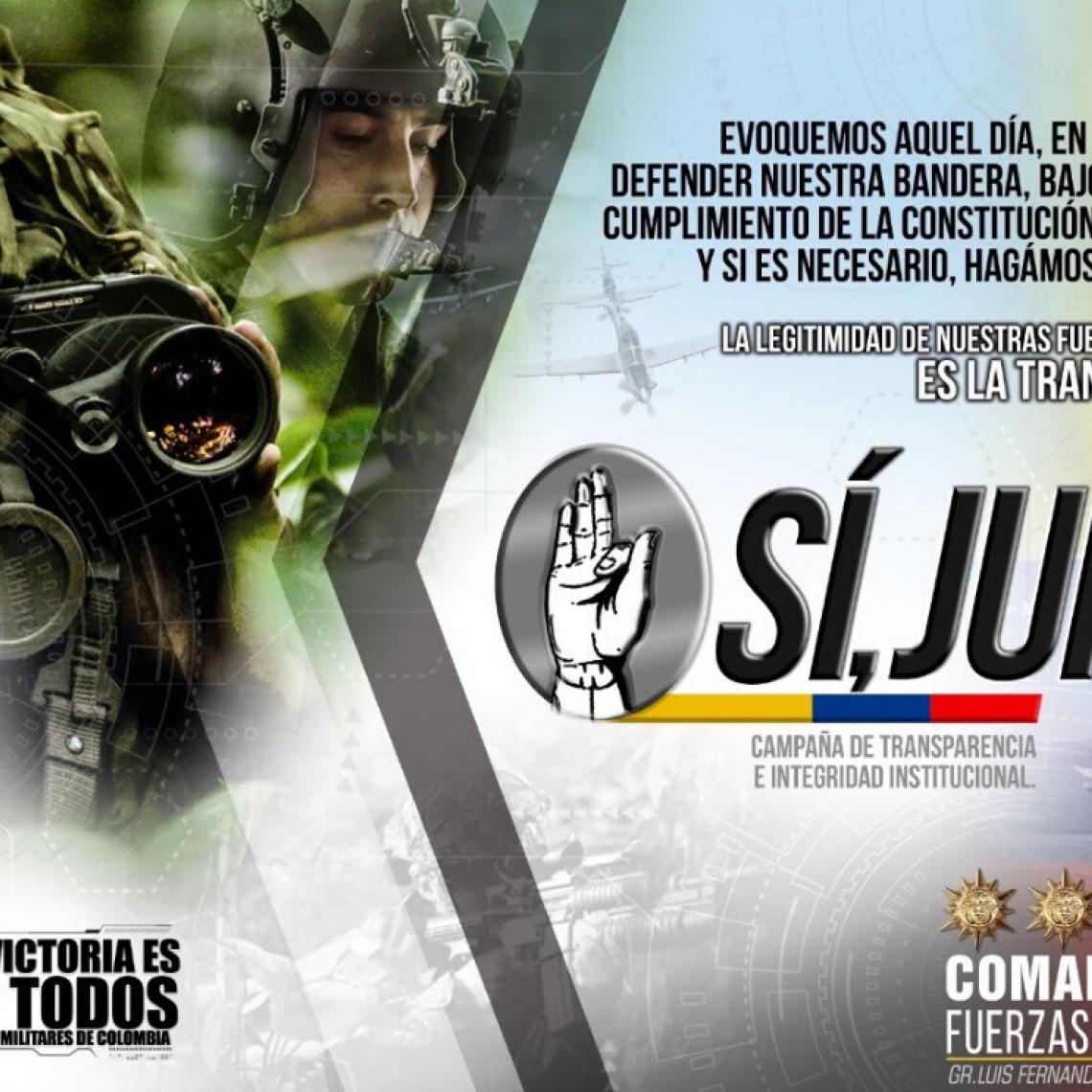 In order to strengthen the culture of Integrity and transparency, to be followed by all members of the military institution, the 'Yes, I swear' campaign wasintroduced.
June 03 2020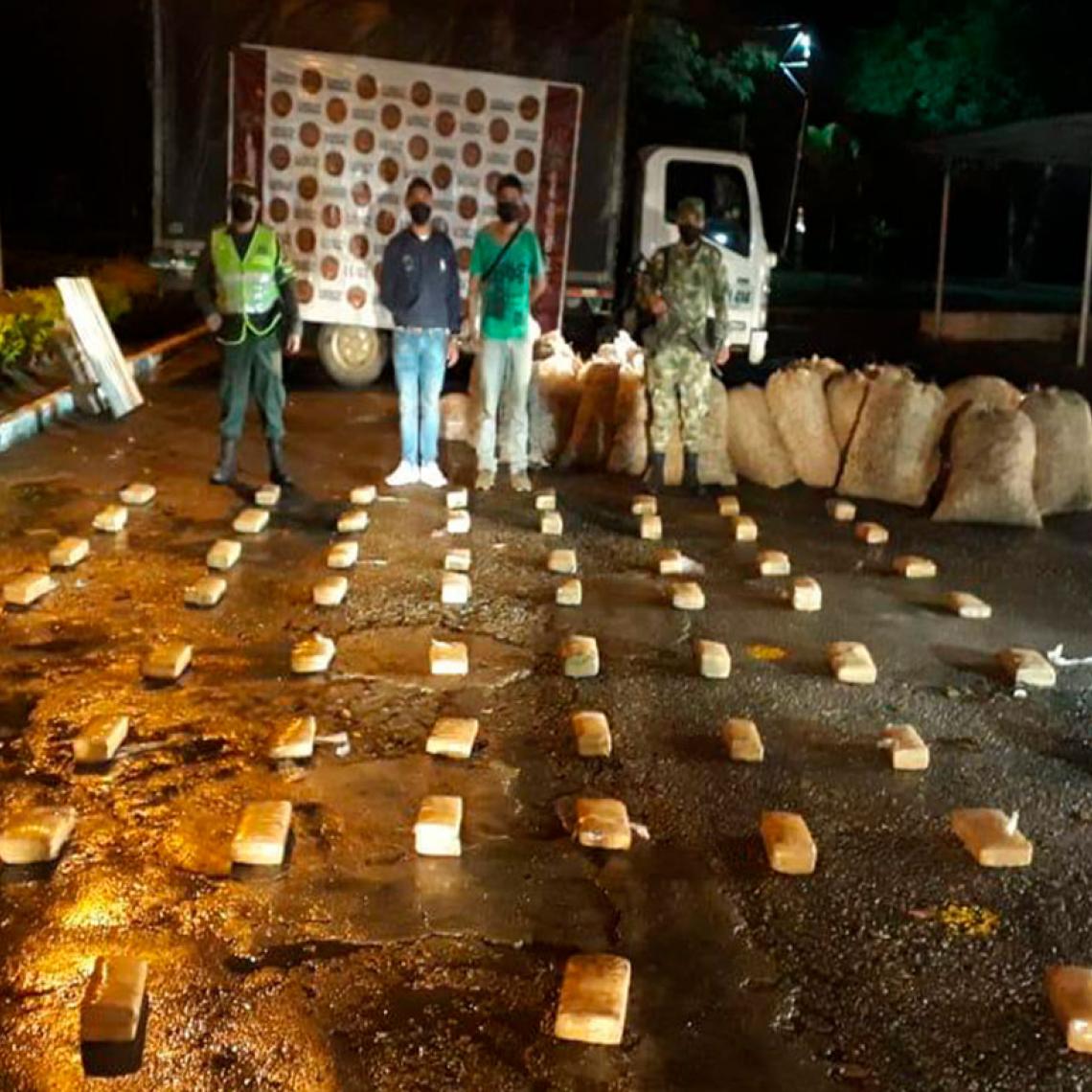 In the operation against drug trafficking, two people were captured and the seizure of 60 kilos of marijuana was achieved.
June 03 2020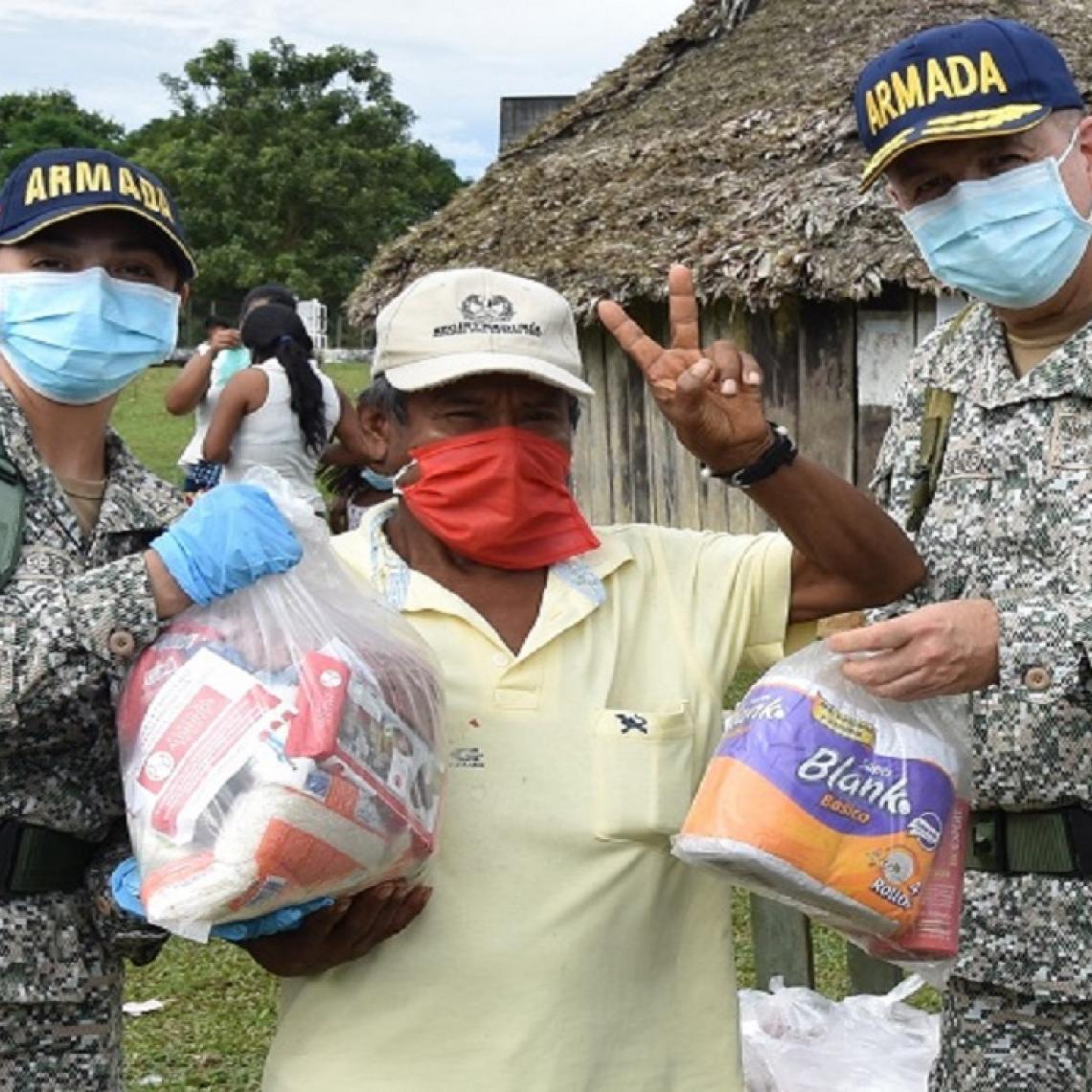 Units of the Colombian Navy, of the Southern Naval Force, transported and distributed essential items, presents and food baskets, to the La Samaritana indigenous community
June 02 2020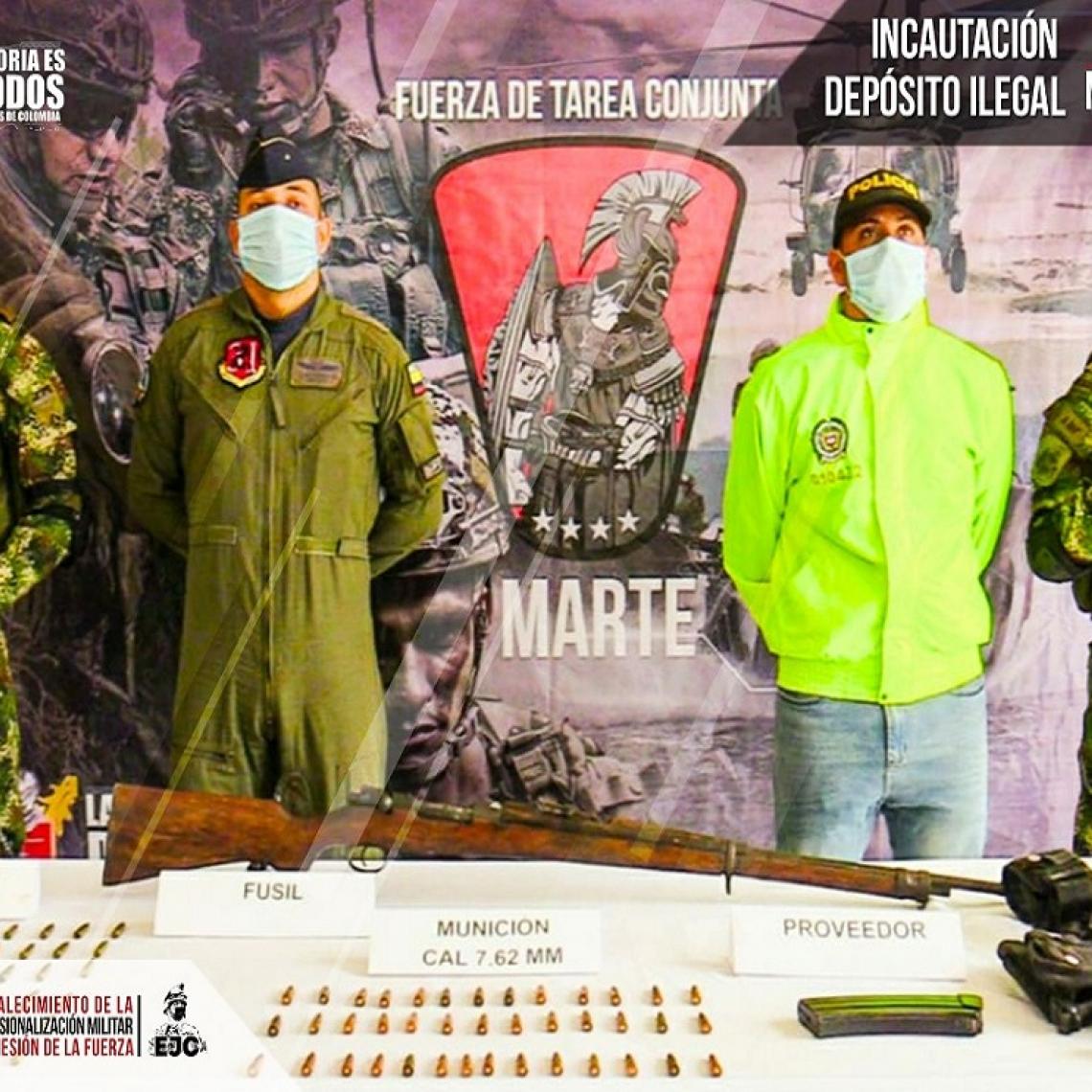 The recovery of a minor was possible. He had been recruited by the Luis José Solano Sepúlveda front of the GAO- ELN, and he was forced to the execute criminal activities
June 02 2020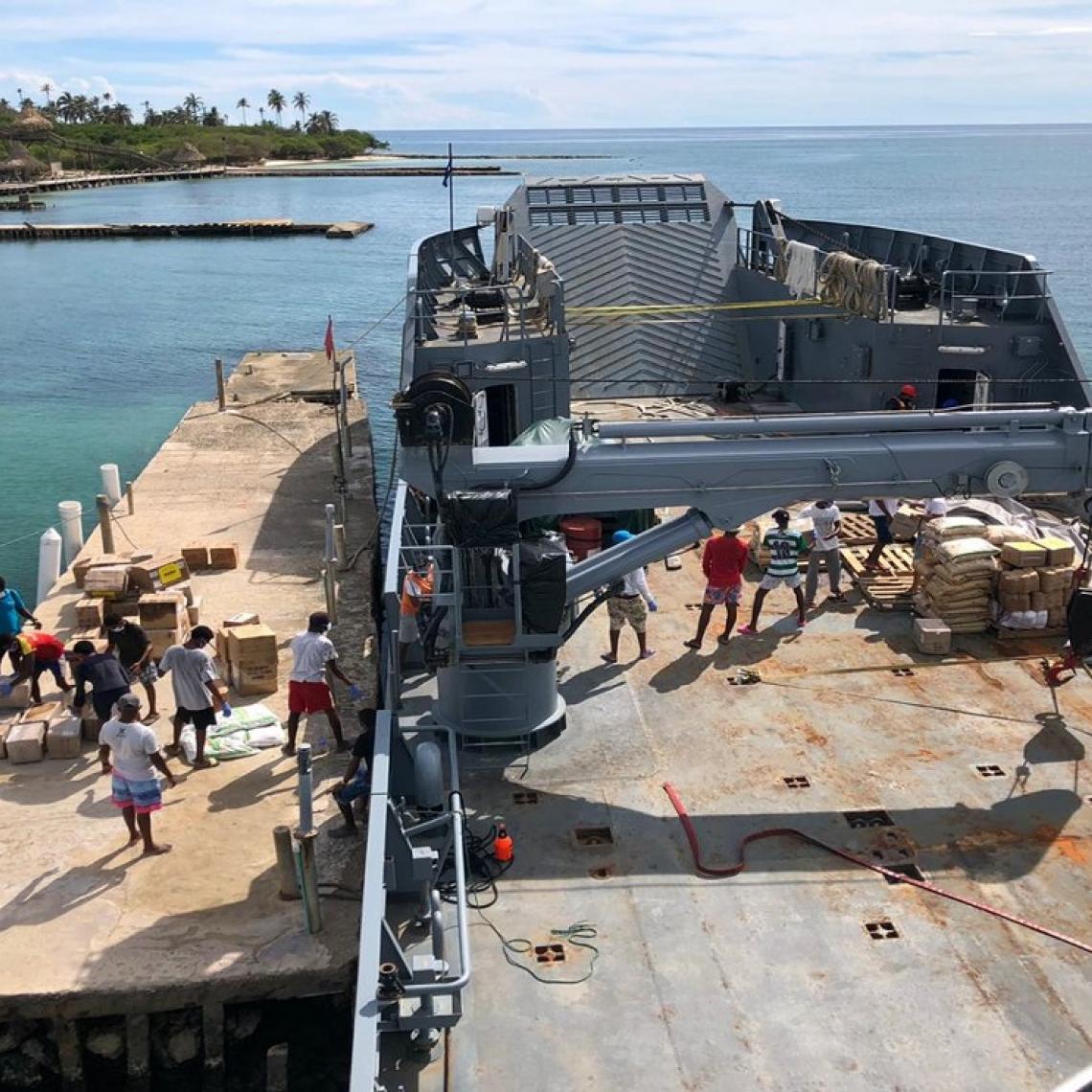 Units of the Caribbean Naval Force distributed 150,000 liters of water and about 4 tons of humanitarian aid to the inhabitants of the San Bernardo Archipelago.
June 02 2020