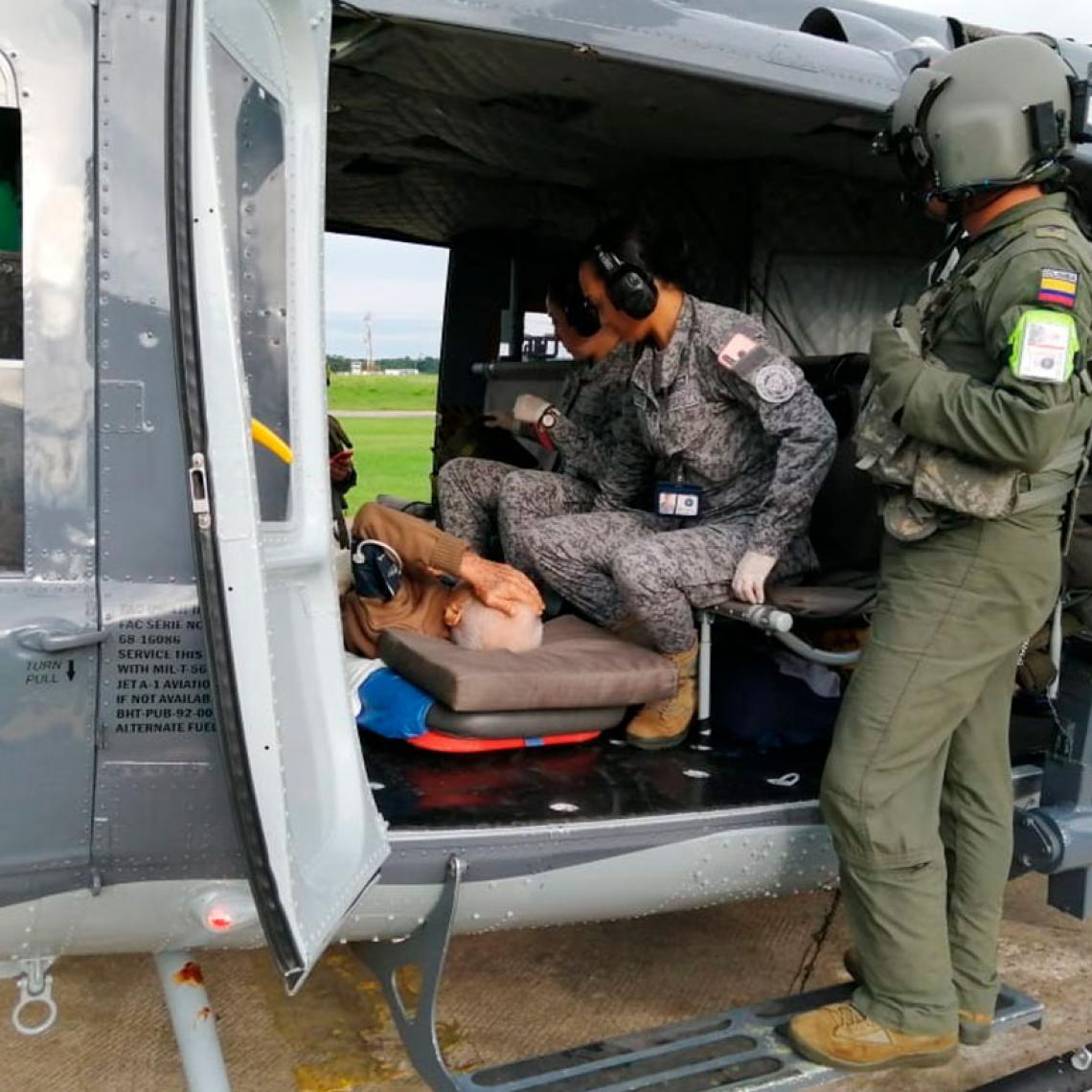 An emergency requirement was met by the crew of the Huey-II helicopter of the Air Combat Command No.6, they helped an elderly adult who required medical assistance.
November 18 2019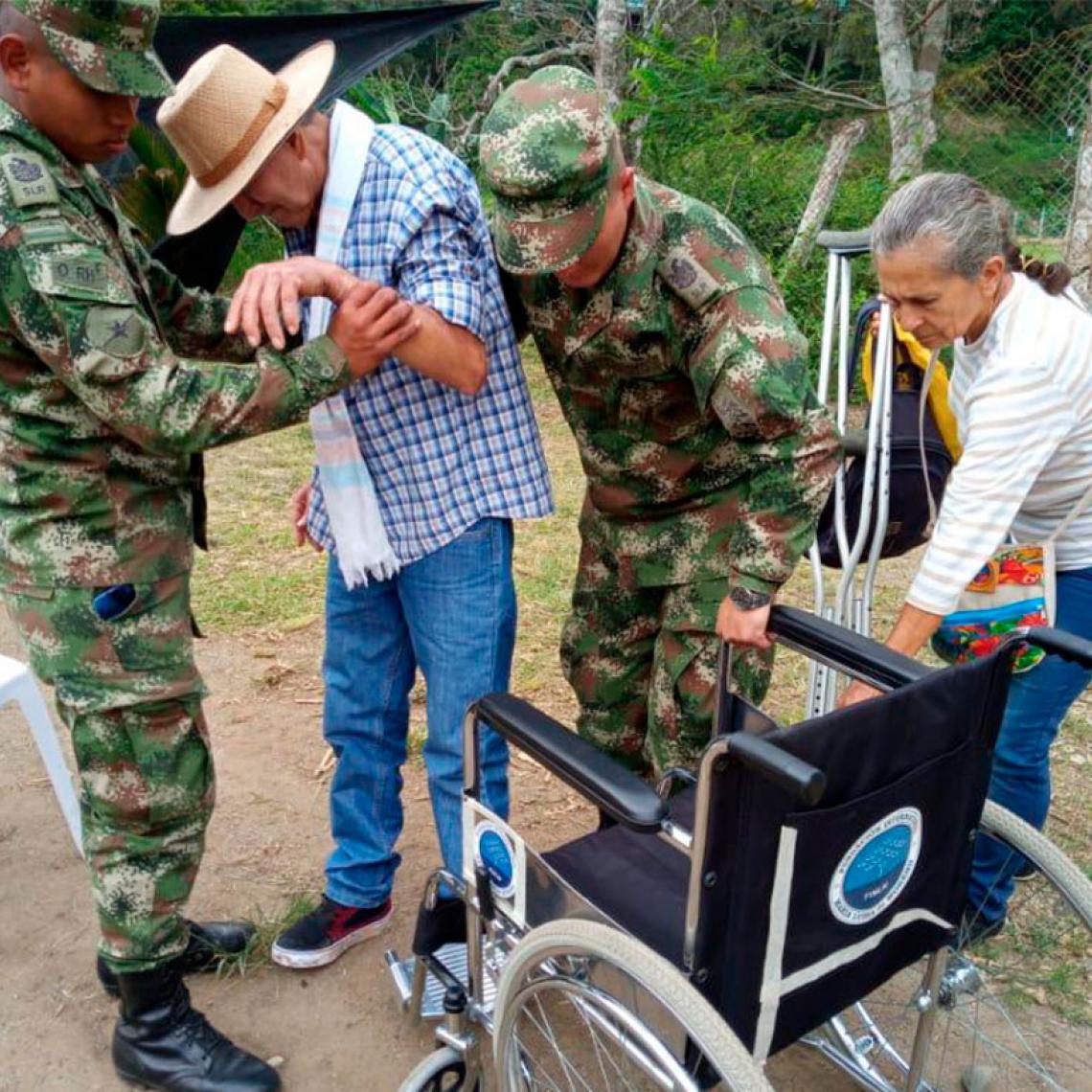 In the activity, health specialists provided services of general medicine, alternative medicine, psychology, physiotherapy, nutrition and tests among others.
November 18 2019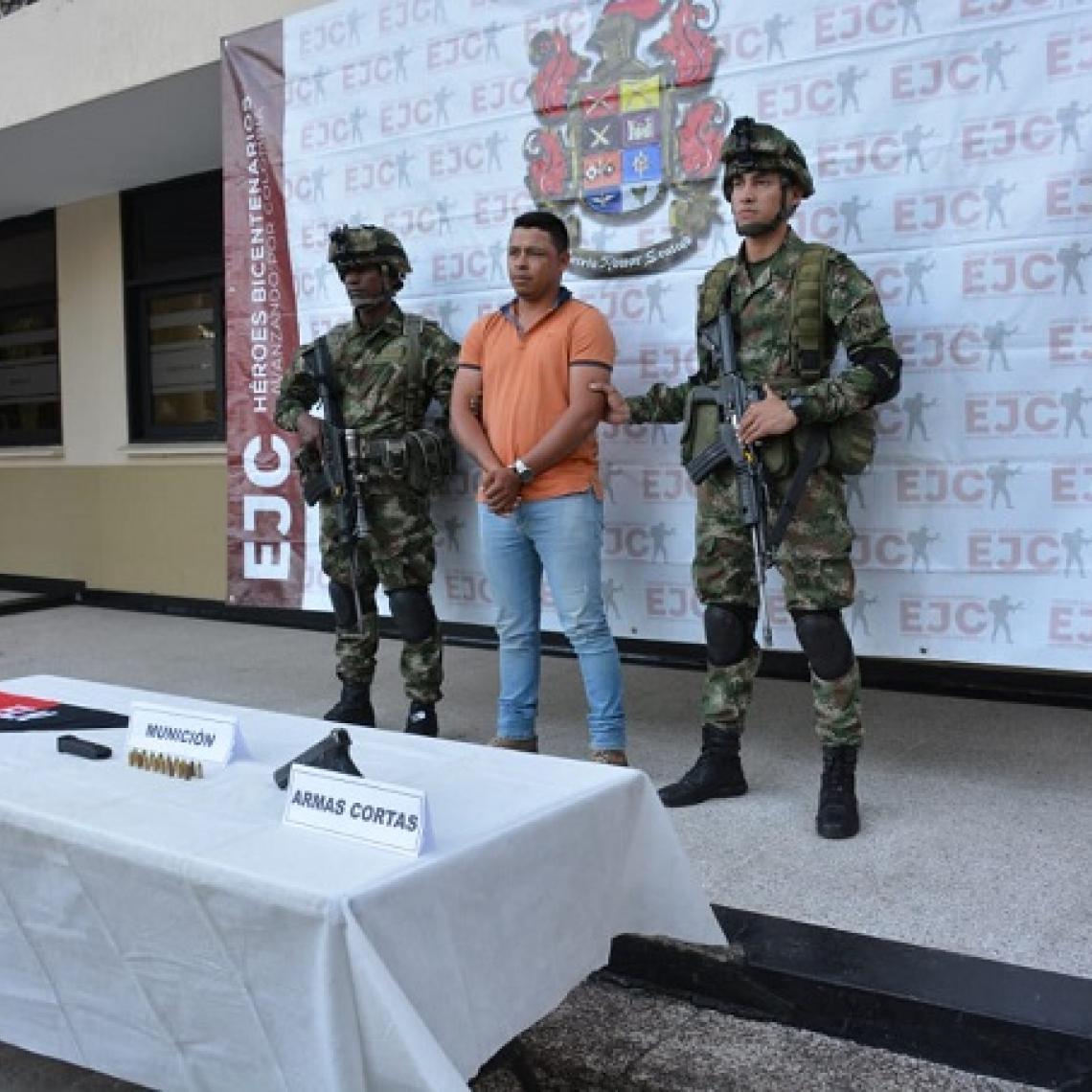 The decisive operations of the Quirón Task Force, of the Eighth Division in the department of Arauca, strike a new blow to the organized armed group Eln
November 17 2019
Troops of the Vulcano Task Force jointly and in coordination with the Colombian Air Force and the National Police, found in the last days, two illegal refineries
November 17 2019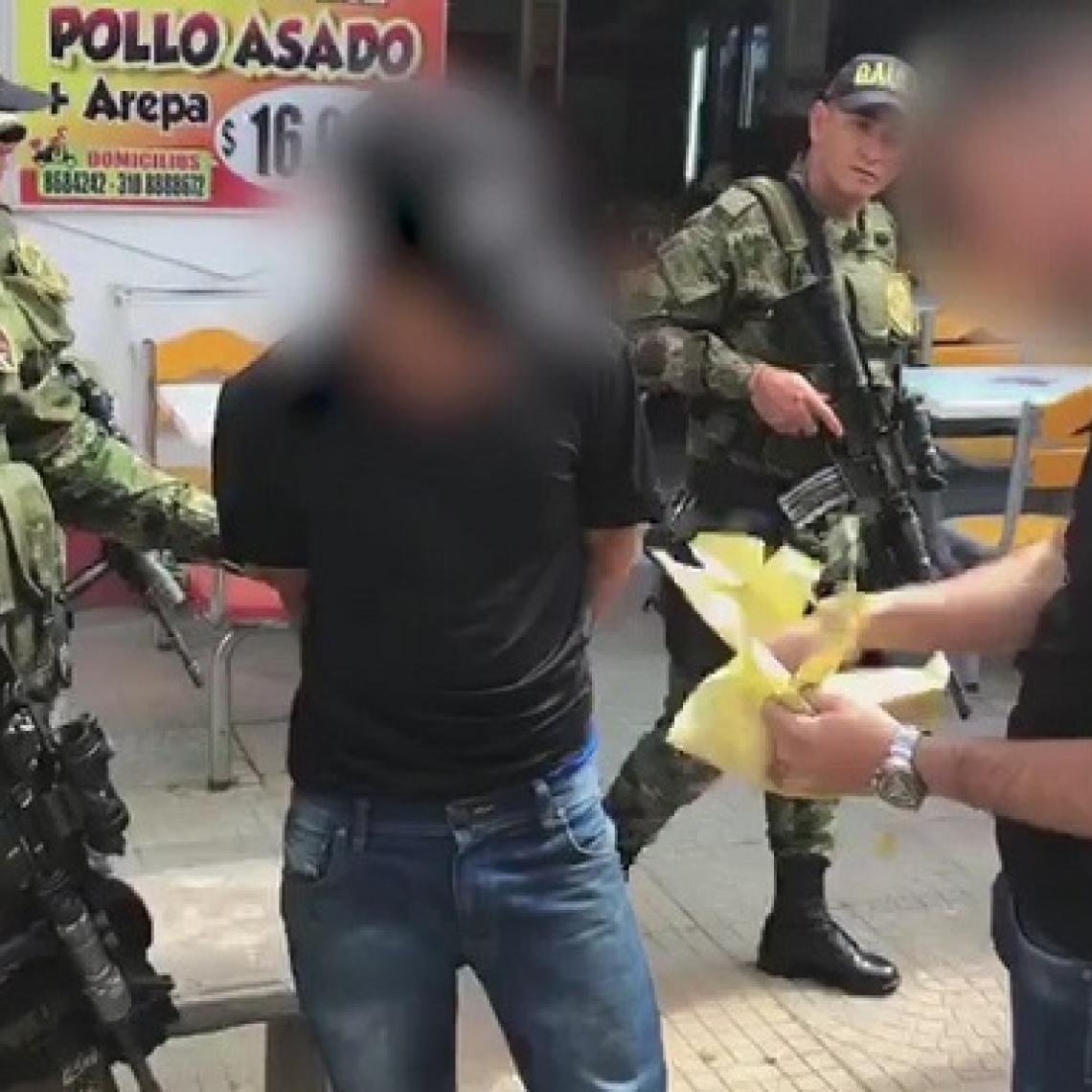 Troops of the Cundinamarca Military Gaula of the Brigade 13 of the National Army, with the support of the Technical Investigation, captured an extortinist.
November 16 2019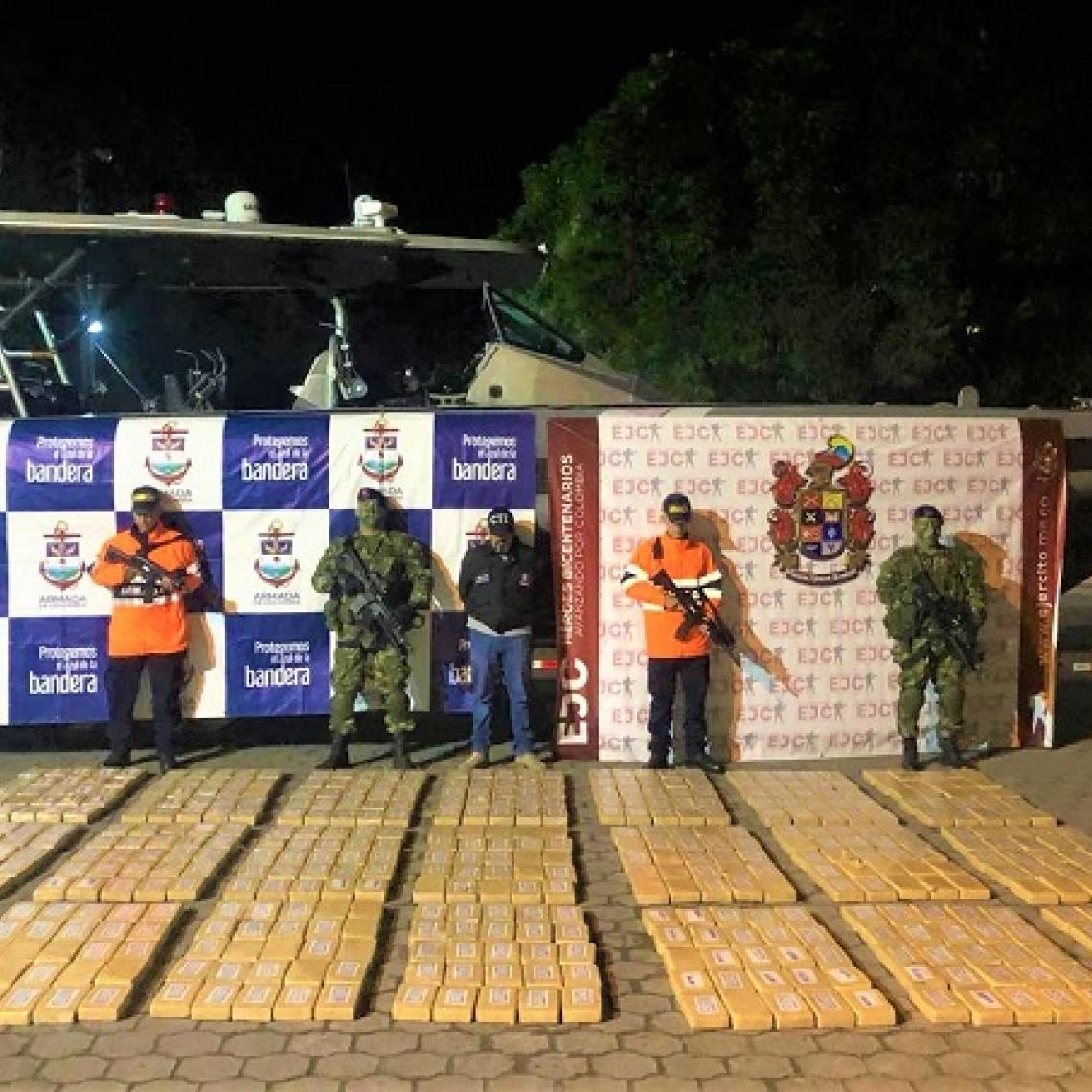 The Colombian Navy in Joint operations with the Army and the Air Force, and combined with the United States, found more than one ton of Cocaine Hydrochloride.
November 16 2019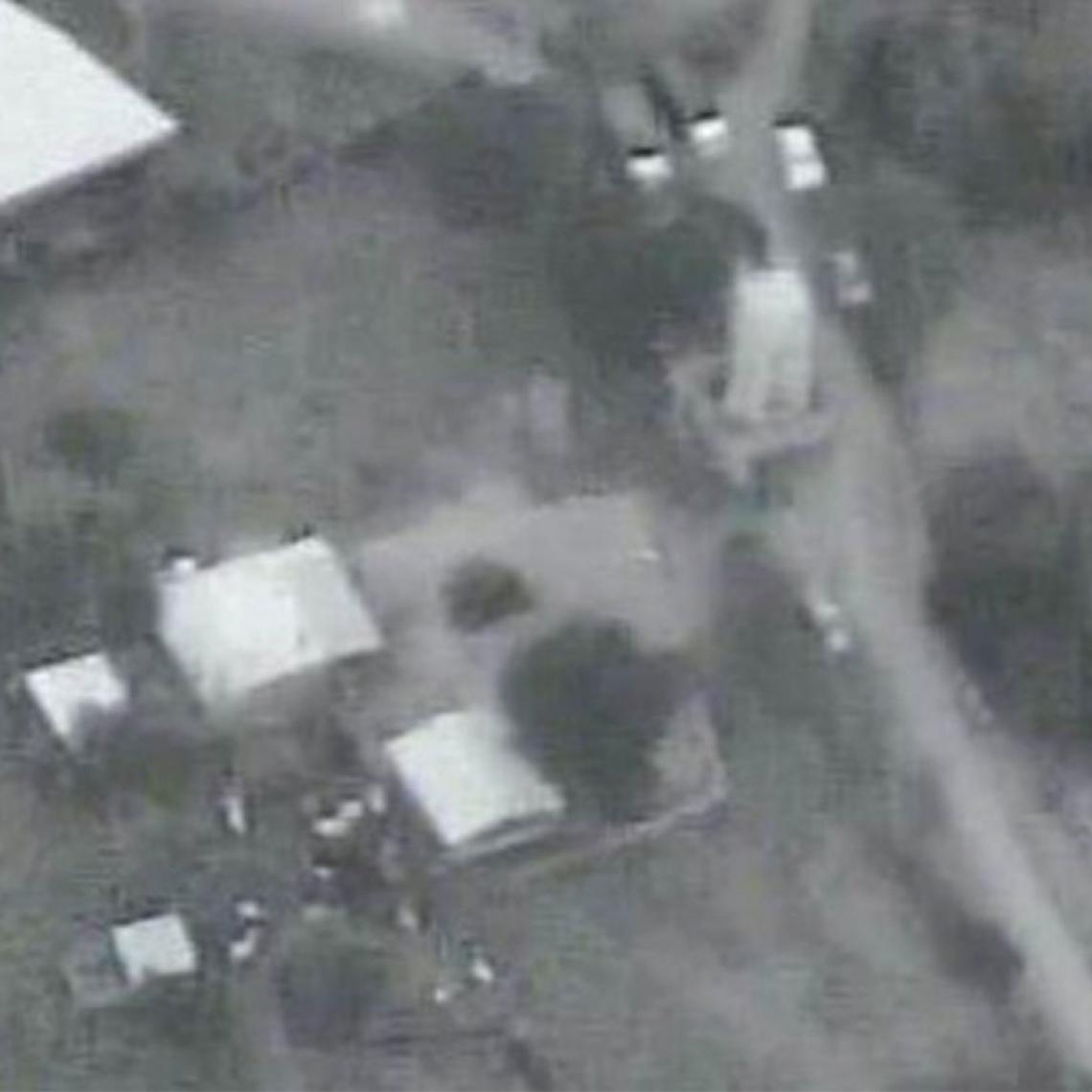 The authorities counteract the crime of robbery of animals, which has been reported in the department of La Guajira; it was possible to identify 14 farm animals.
November 15 2019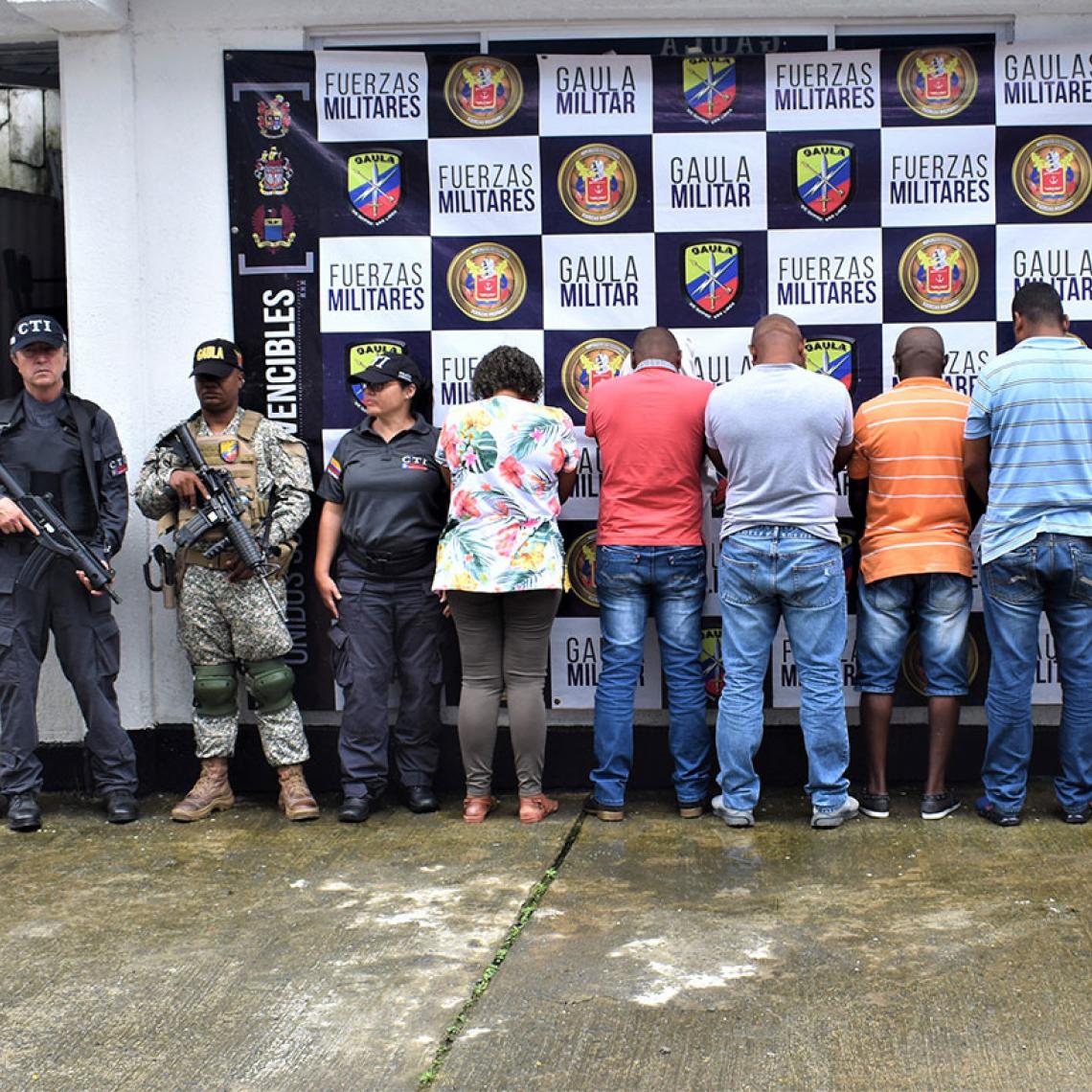 These individuals are accused of being responsible for coordinating the means to transport 500 kilograms of alkaloids per month, towards Central America.
November 15 2019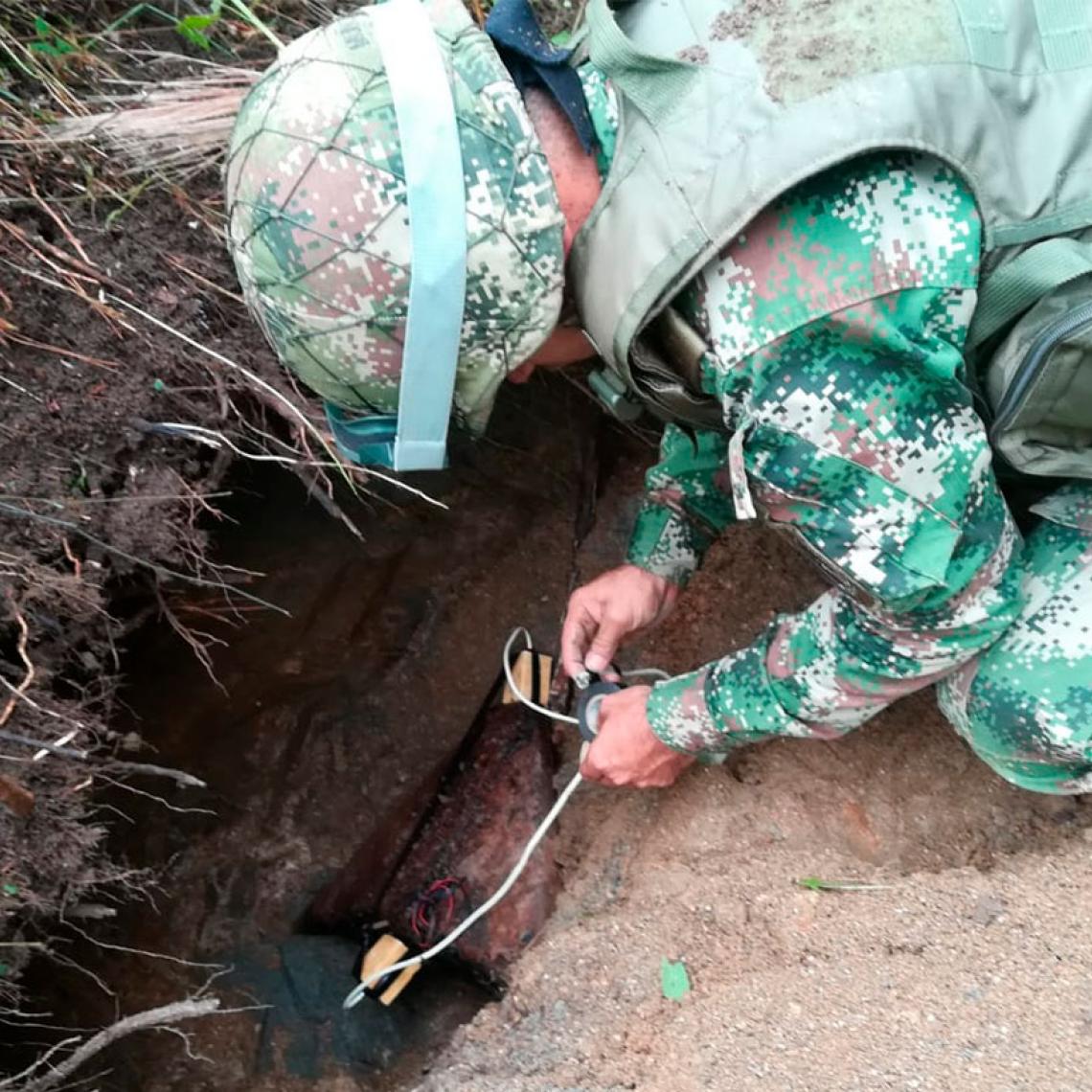 The troops of the Joint Task Force 'Omega ' with its units of the specific command of Caguán found and neutralized four improvised explosive devices
November 14 2019
SERVICES TO CITIZENS