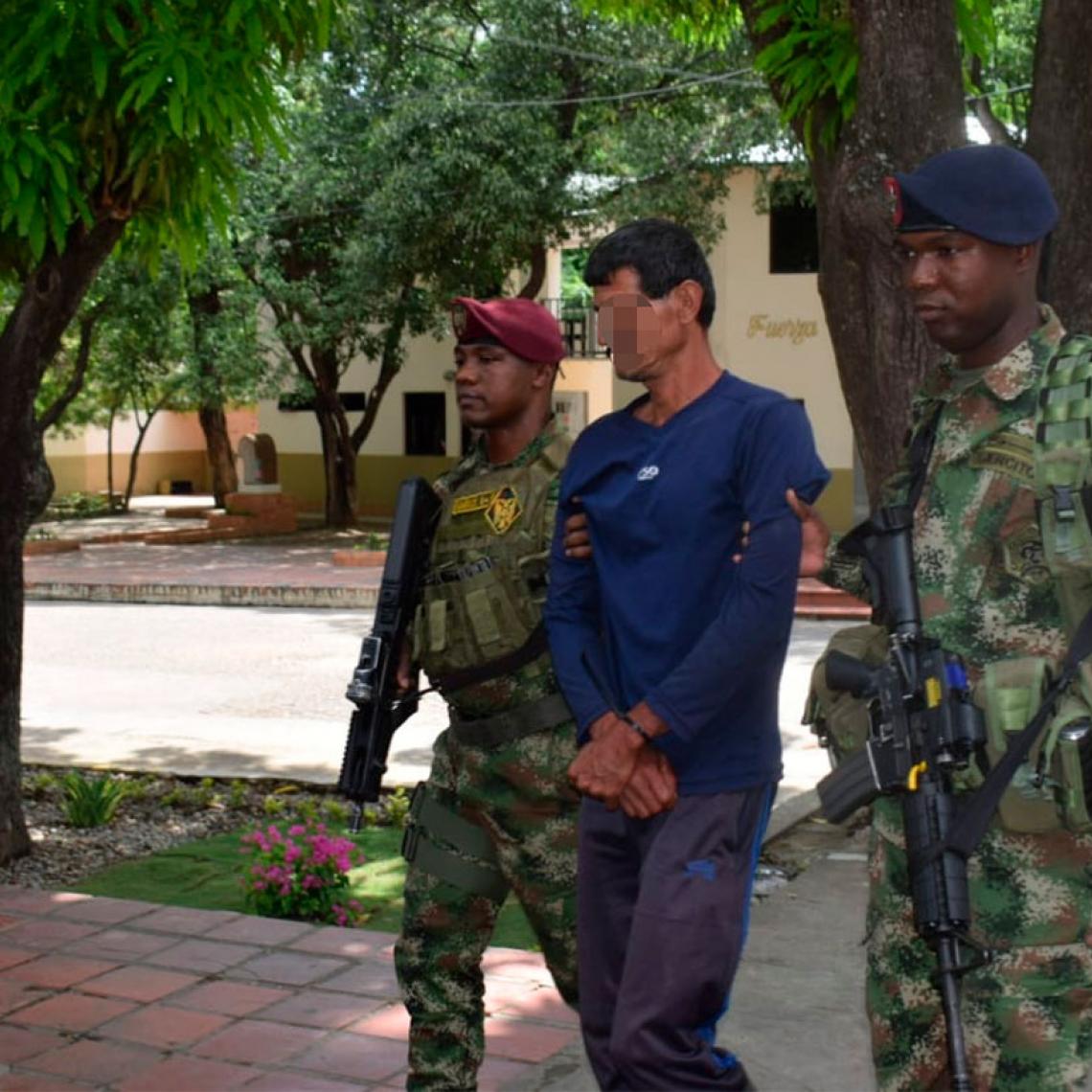 Alias 'Cantinflas' in 2017 caused the environmental emergency in El Carmen, in Norte de Santander, which left approximately 14,000 people without potable water
November 07 2019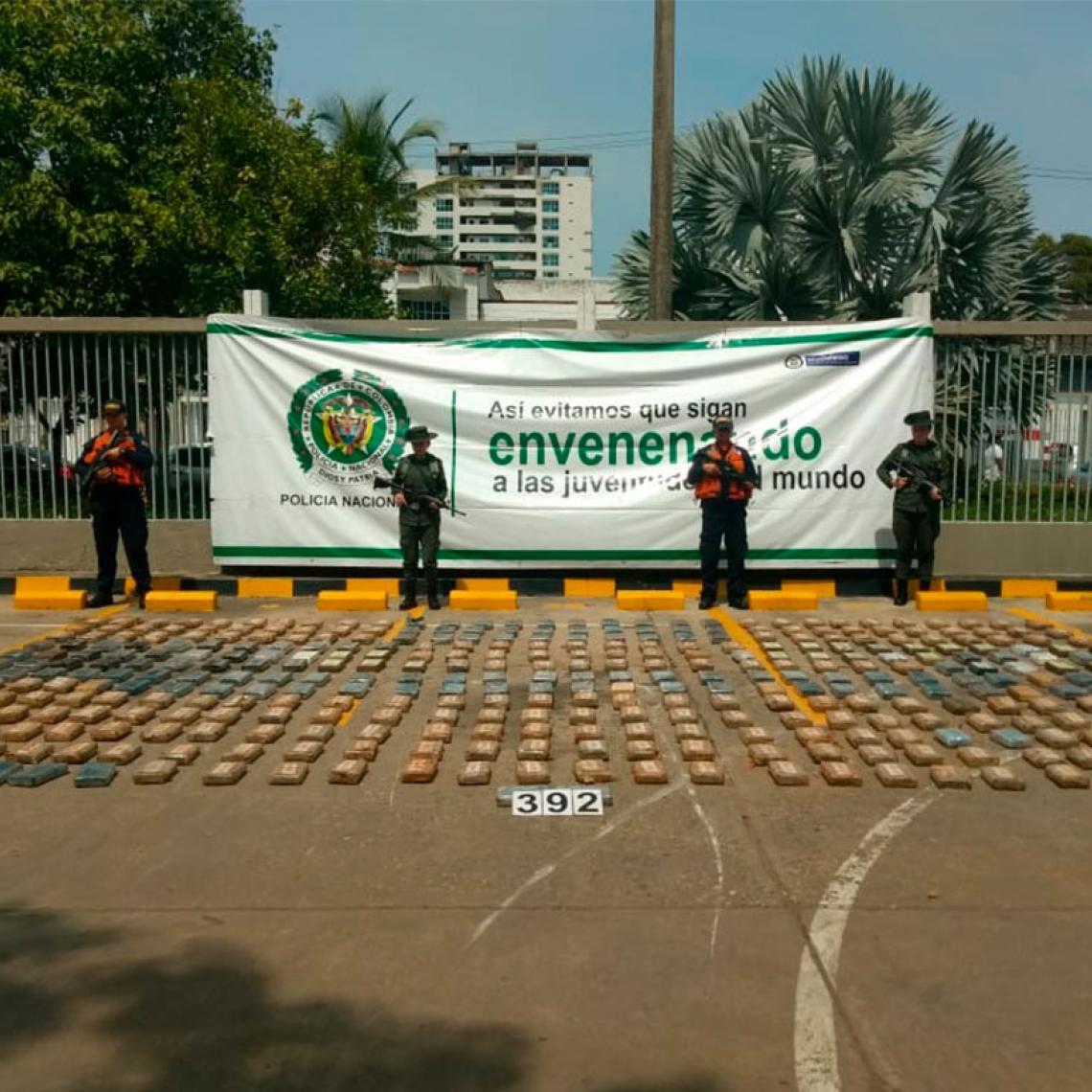 In a coordinated operation, 392 packages of high purity cocaine hydrochloride were found; the drug had the Dominican Republic as final destination.
November 07 2019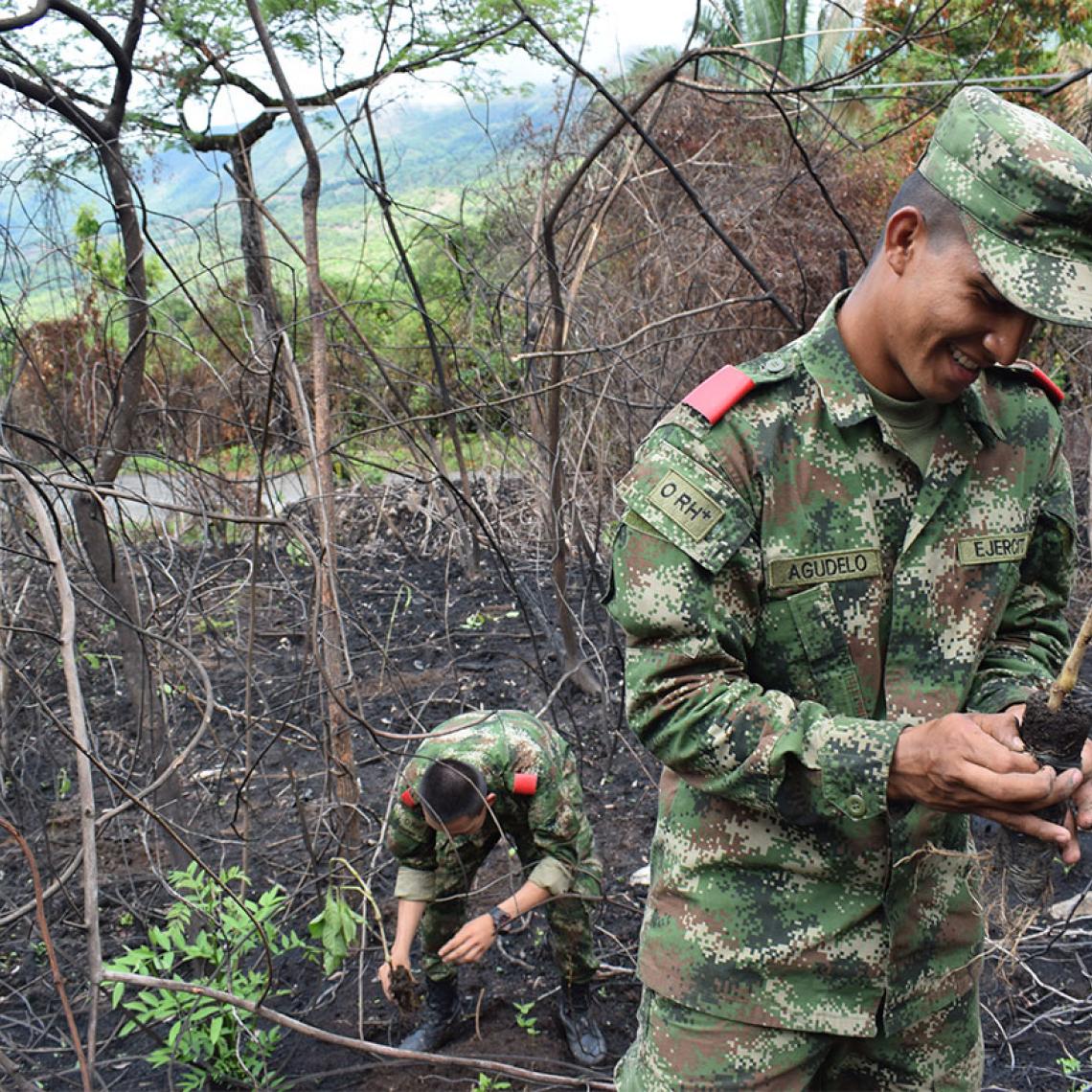 With the planting of trees typical of the region, the School of Soldiers seeks to recover the area hit by forest fire that occurred in September of this year.
November 06 2019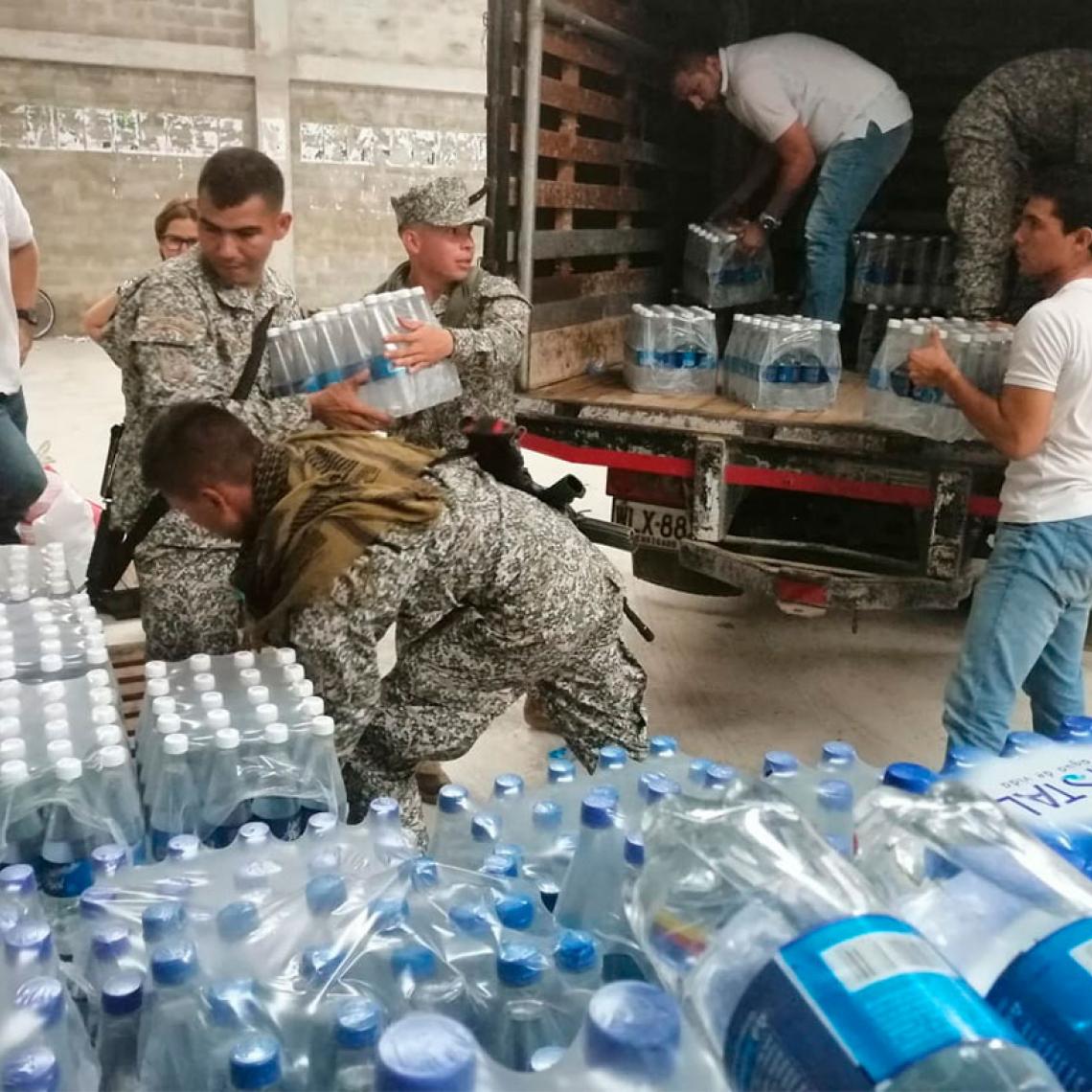 Crews of the Task Force 'Neptuno' and the Fluvial Infantry Battalion No.16, moved on Saturday morning to places damaged by heavy rains and overflows
November 06 2019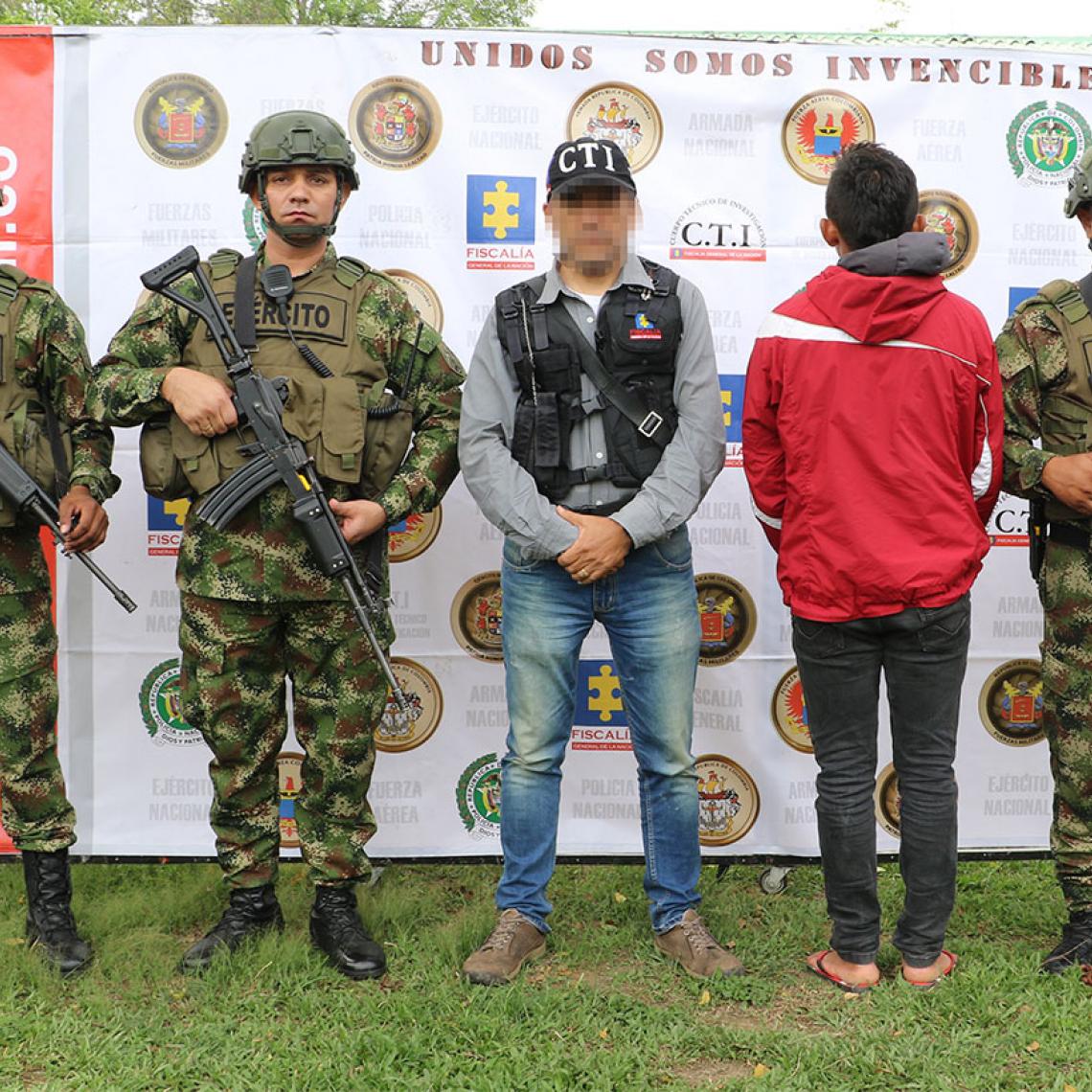 The individual had been in the organization for seven years. He is responsible for terrorist operations in the Magdalena Medio region, south of Cesar and south of Bolívar.
November 05 2019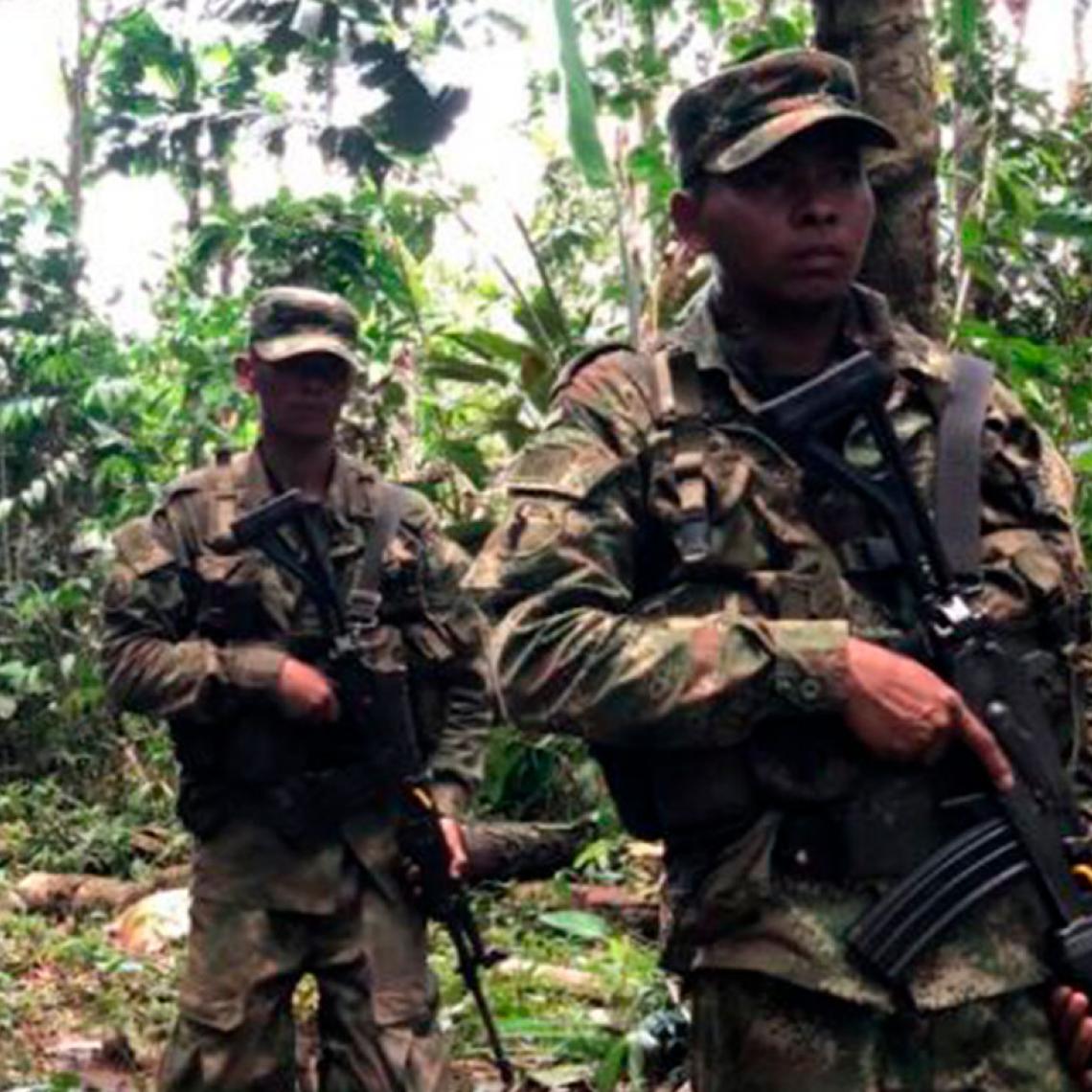 In the department of Meta, jungle soldiers continue to obtain results against the residual Organized Armed Group, GAO-r, First Structure and any threat.
November 05 2019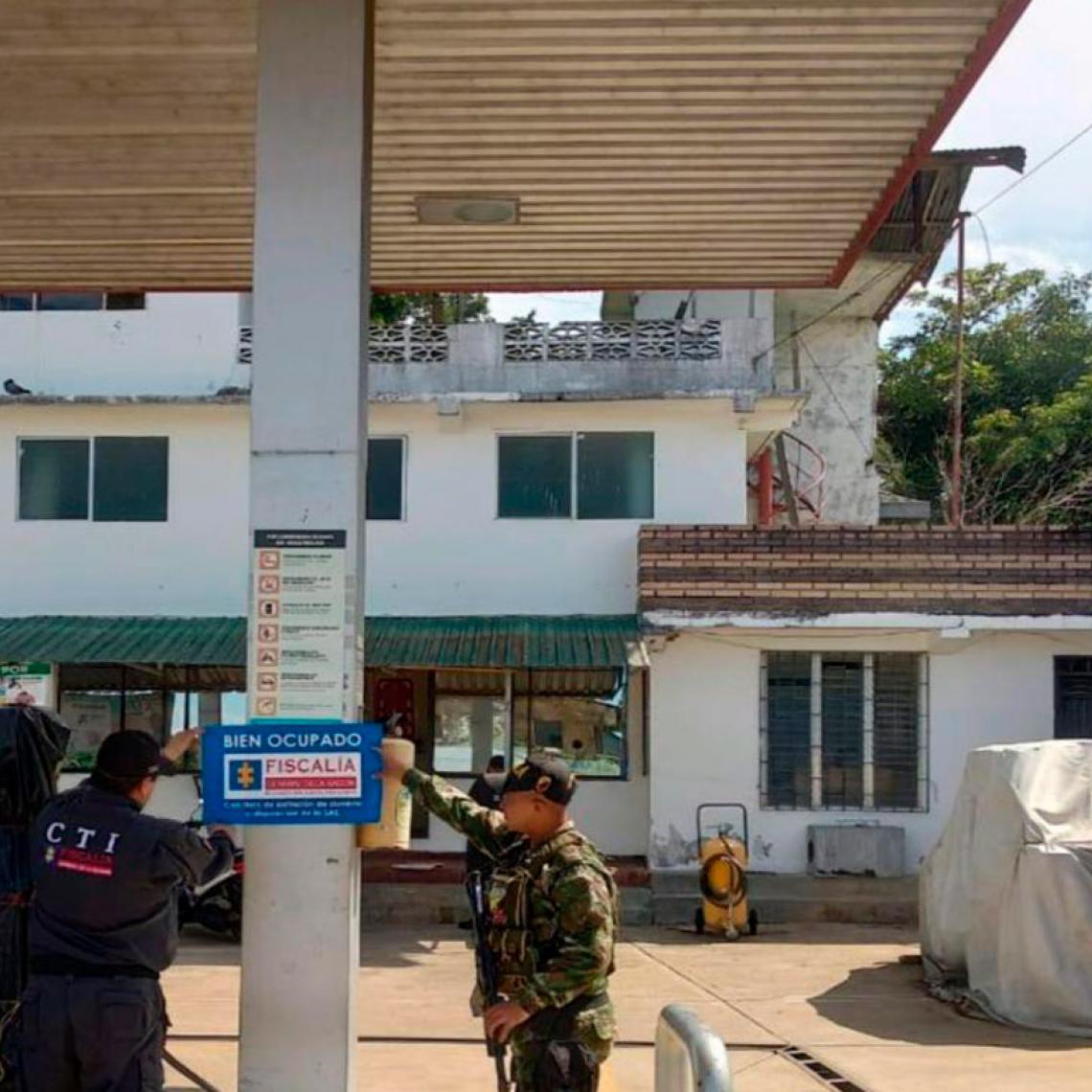 One house, two rural properties and three commercial establishments, were expropriated by the authorities, in the municipalities of Caucasia, Zaragoza and El Bagre.
November 05 2019
It was established that a family consisting of two adults and two minors traveled on one of the boats, who shipwrecked as a result of the collision.
November 04 2019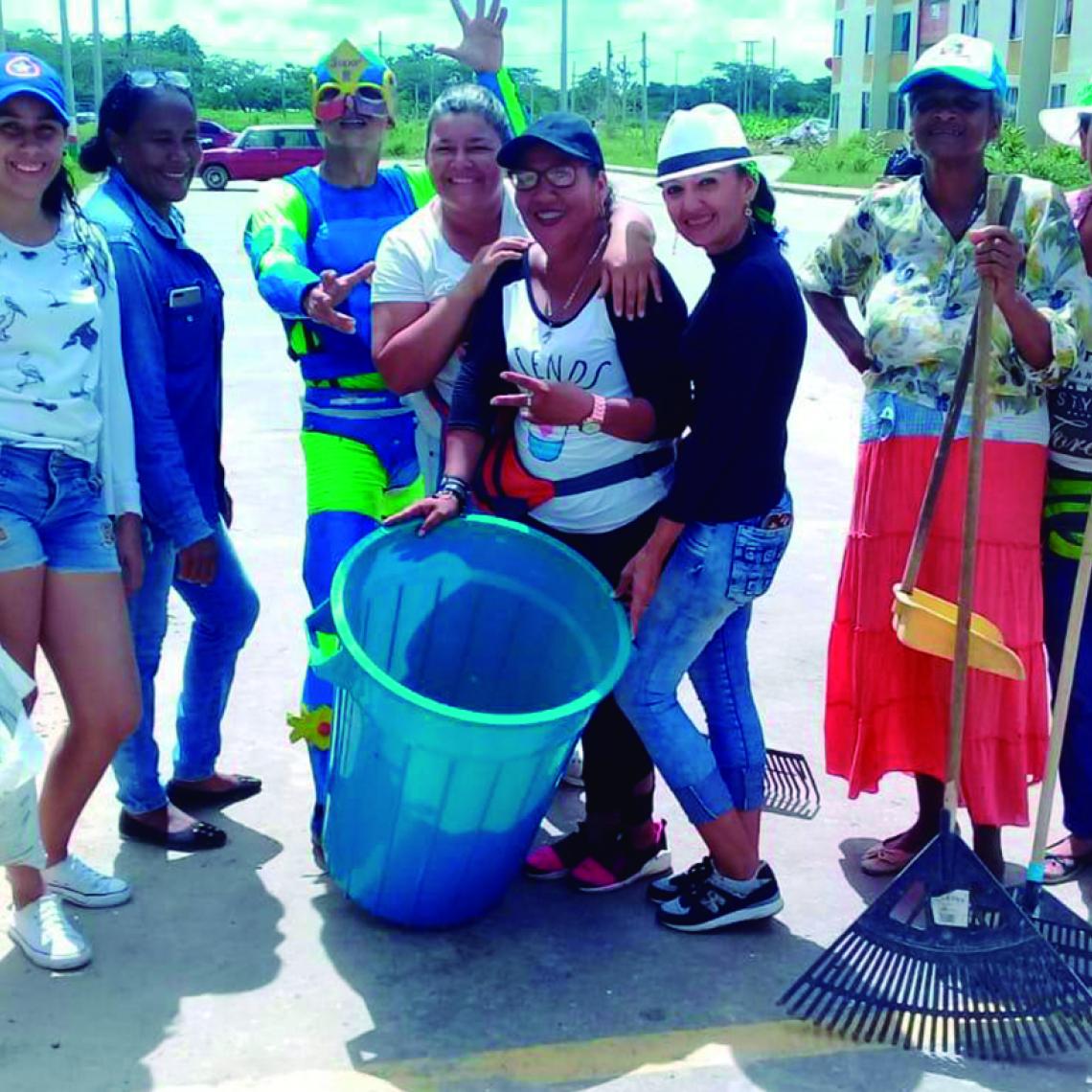 The Quirón Task Force through the Eighteenth Brigade has implemented a series of strategies to reach communities generating collective awareness.
November 03 2019
SERVICES TO CITIZENS