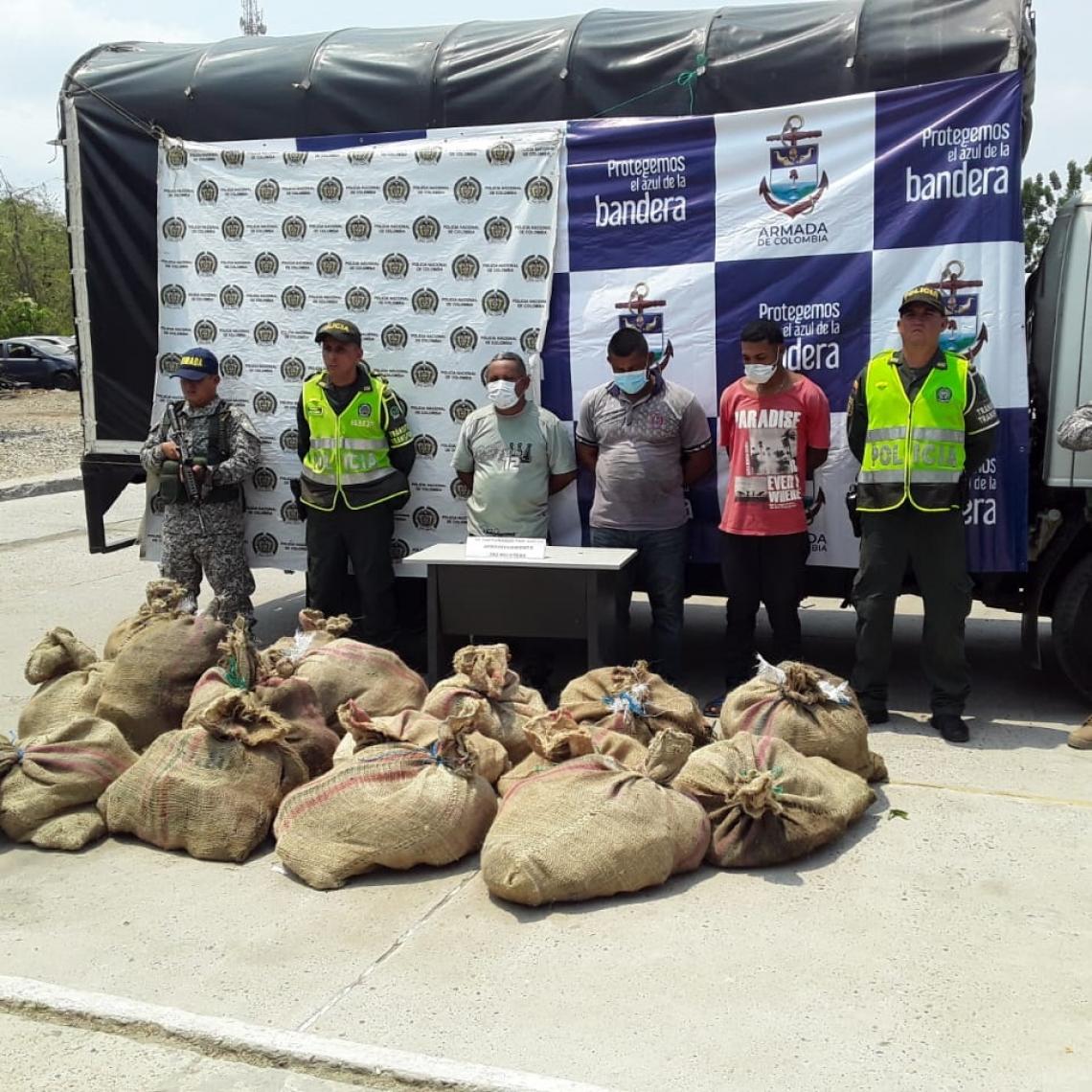 In a river focused operation, the Colombian Navy, in coordination with the National Police, managed to recover more than 300 turtles (Trachemys Callirostris) or hicoteas
March 22 2020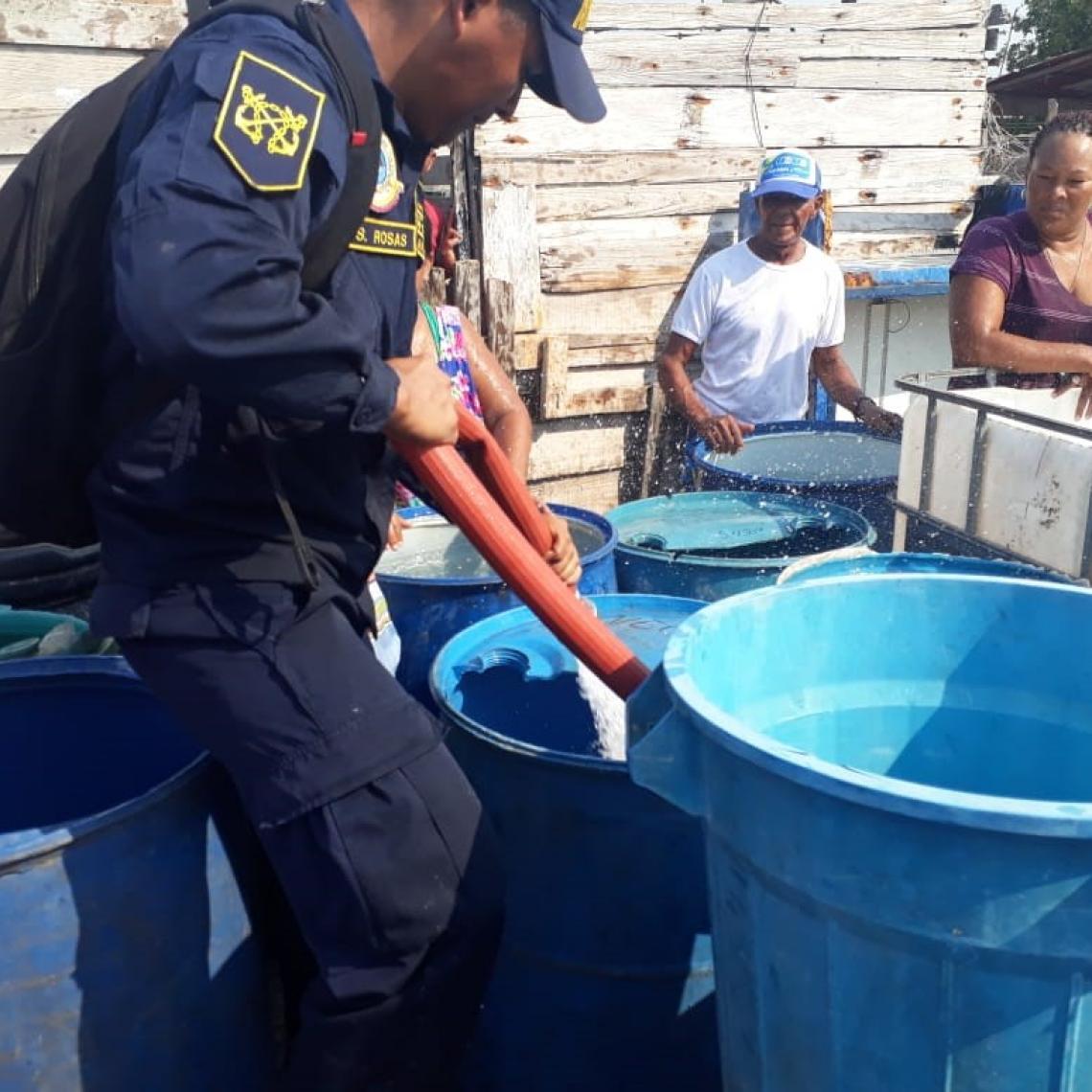 In an activity of Unified operation of the State, men and women of the Caribbean Naval Force, will carry this weekend about 100,000 gallons of drinking water
March 21 2020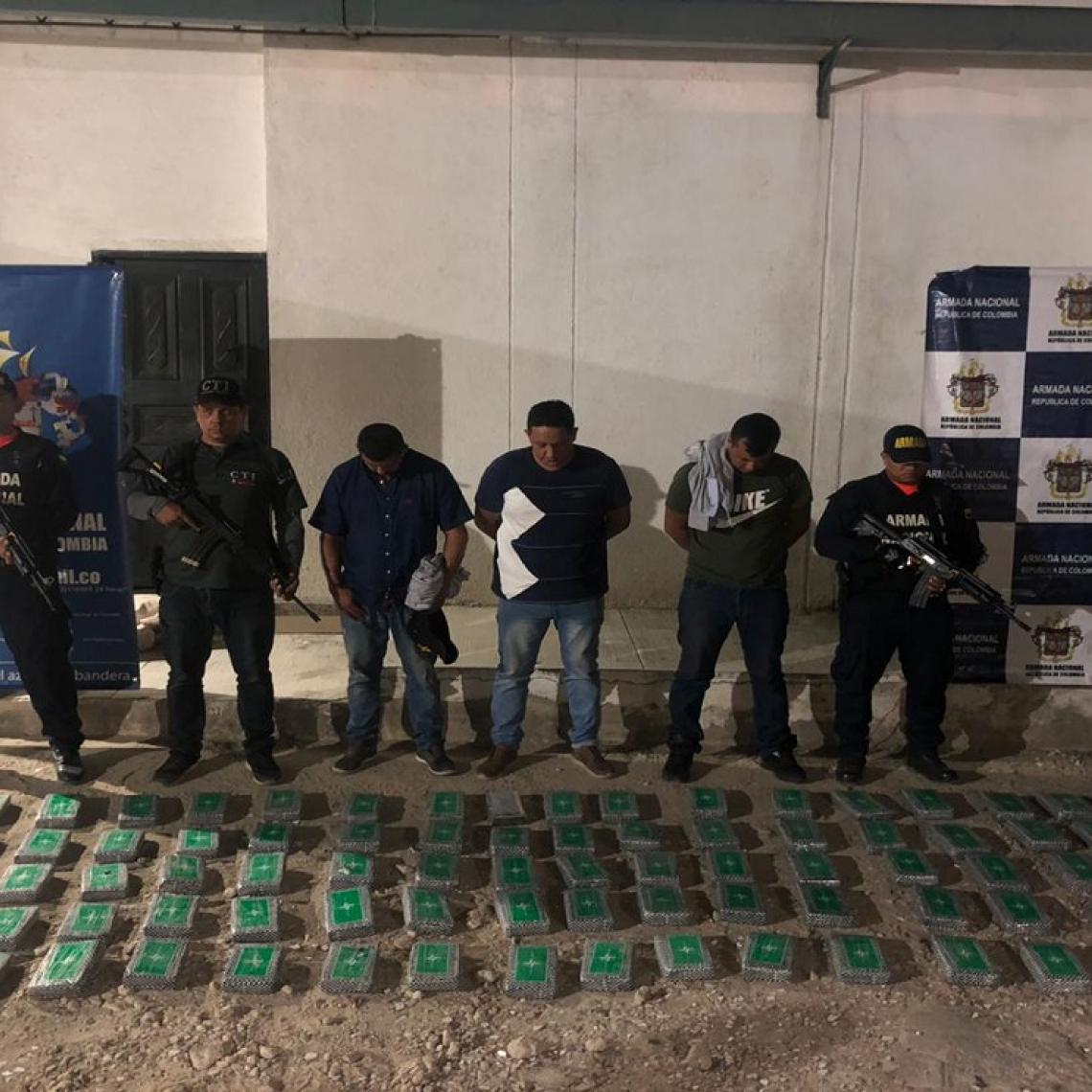 In a coordinated operation, carried out by the Colombian Navy Units, the discovery of 111 kilograms of high purity cocaine hydrochloride was possible.
March 21 2020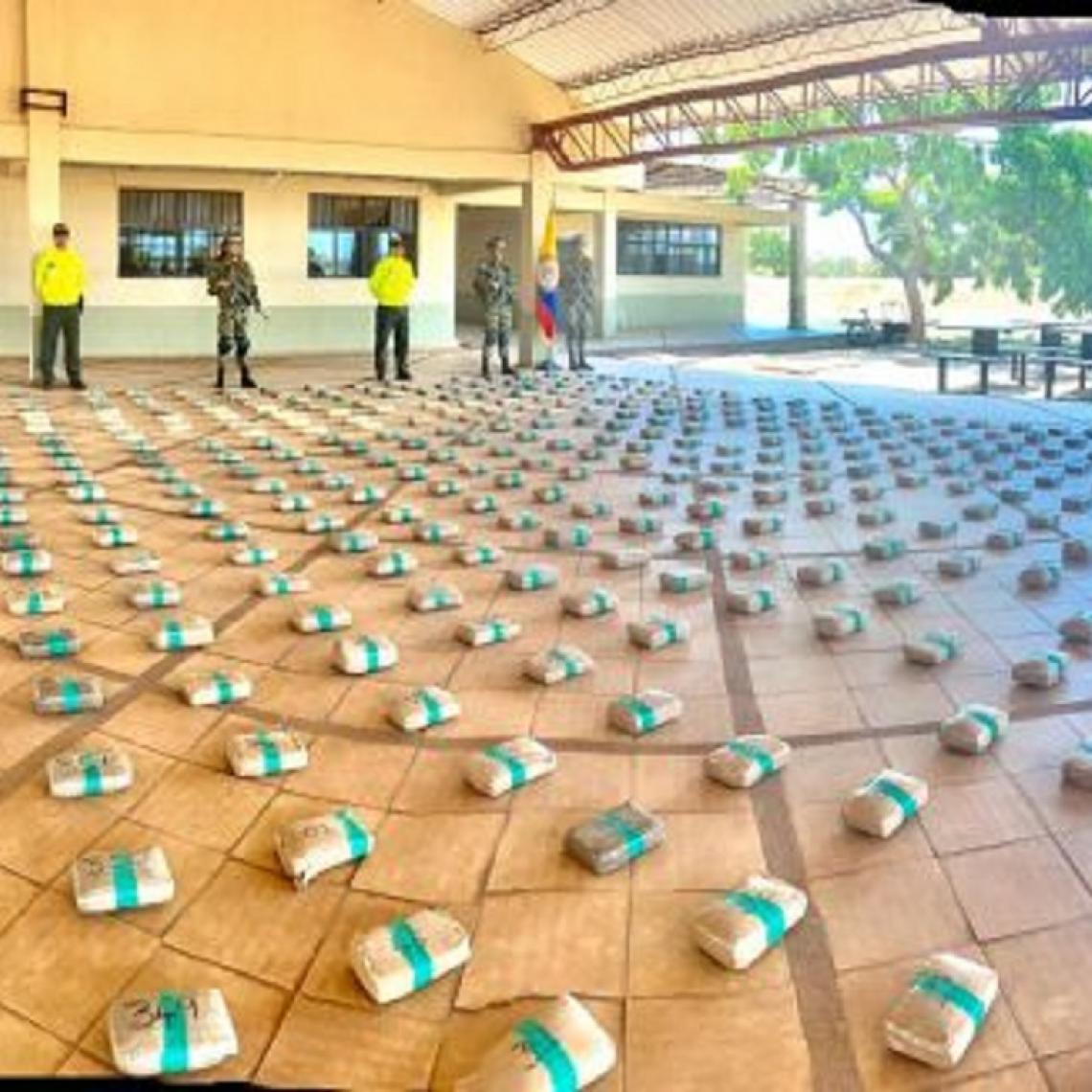 The military operation took place in the rural area of the municipality of Puerto Carreño, in the sector known as Caño Juriepe, on the banks of the Meta river
March 21 2020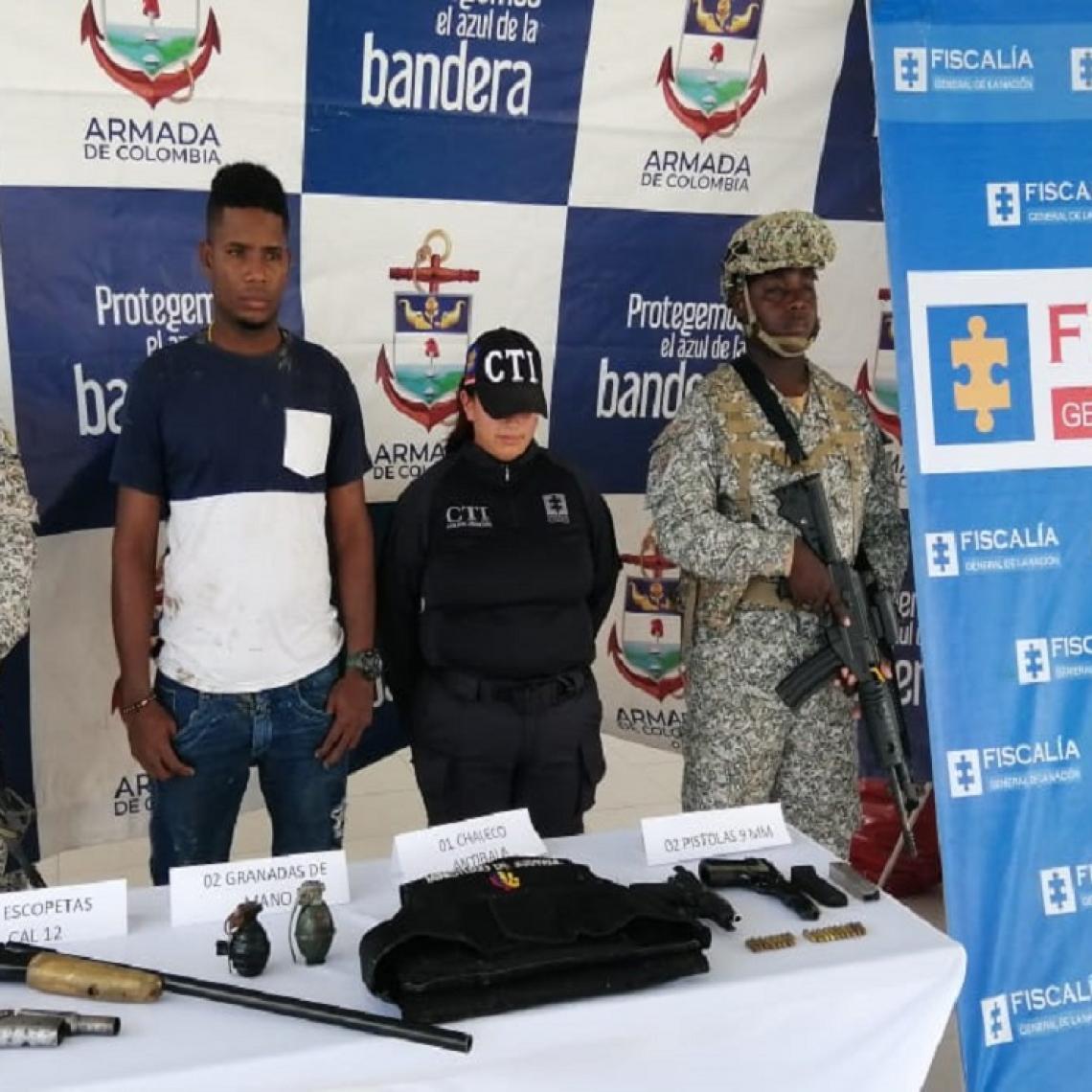 Operations carried out by Colombian Navy Units in the South Pacific of Nariño, result in the capture of the individual alias "Chachi", ringleader of Terrorism Support Network.
March 21 2020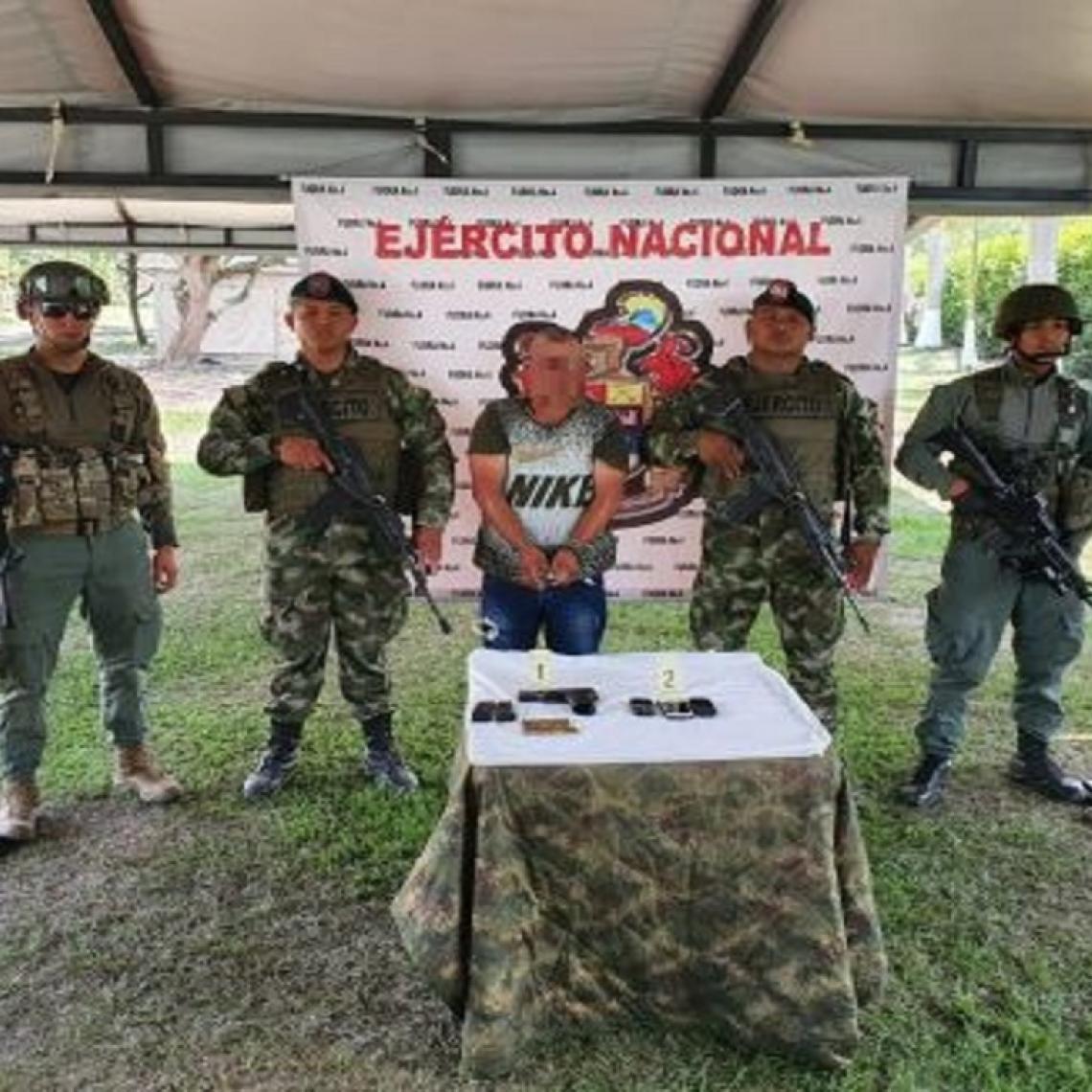 Alias "Canoso" is accused of participating in the massacre of the indigenous governor Mrs. Cristina Bautista, in 2019, in the municipality of Tacueyó, in Toribío, in Cauca.
March 20 2020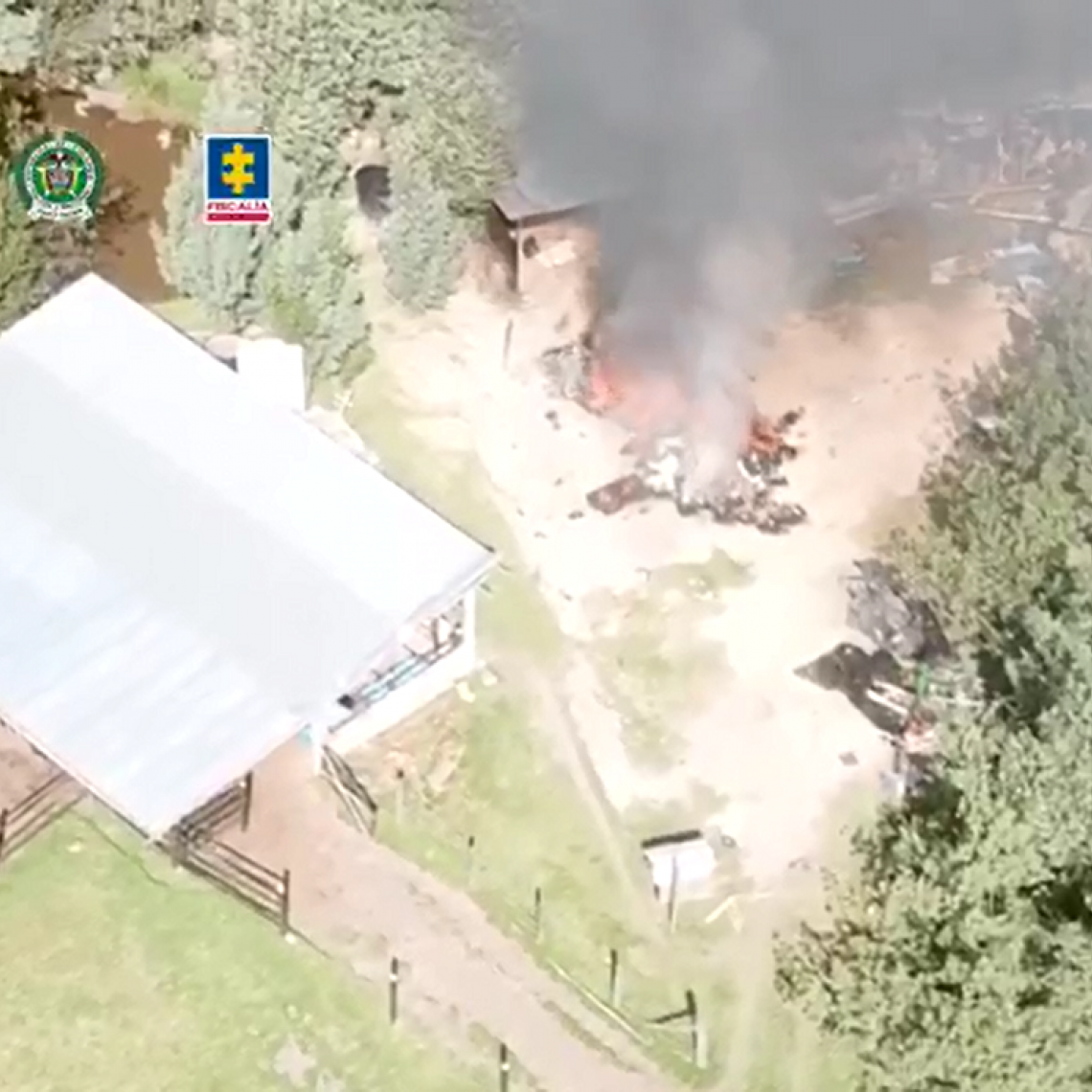 A clandestine laboratory was dismantled in the rural area of the municipality of Suesca, in the department of Cundinamarca. This structure produced cocaine hydrochloride
March 20 2020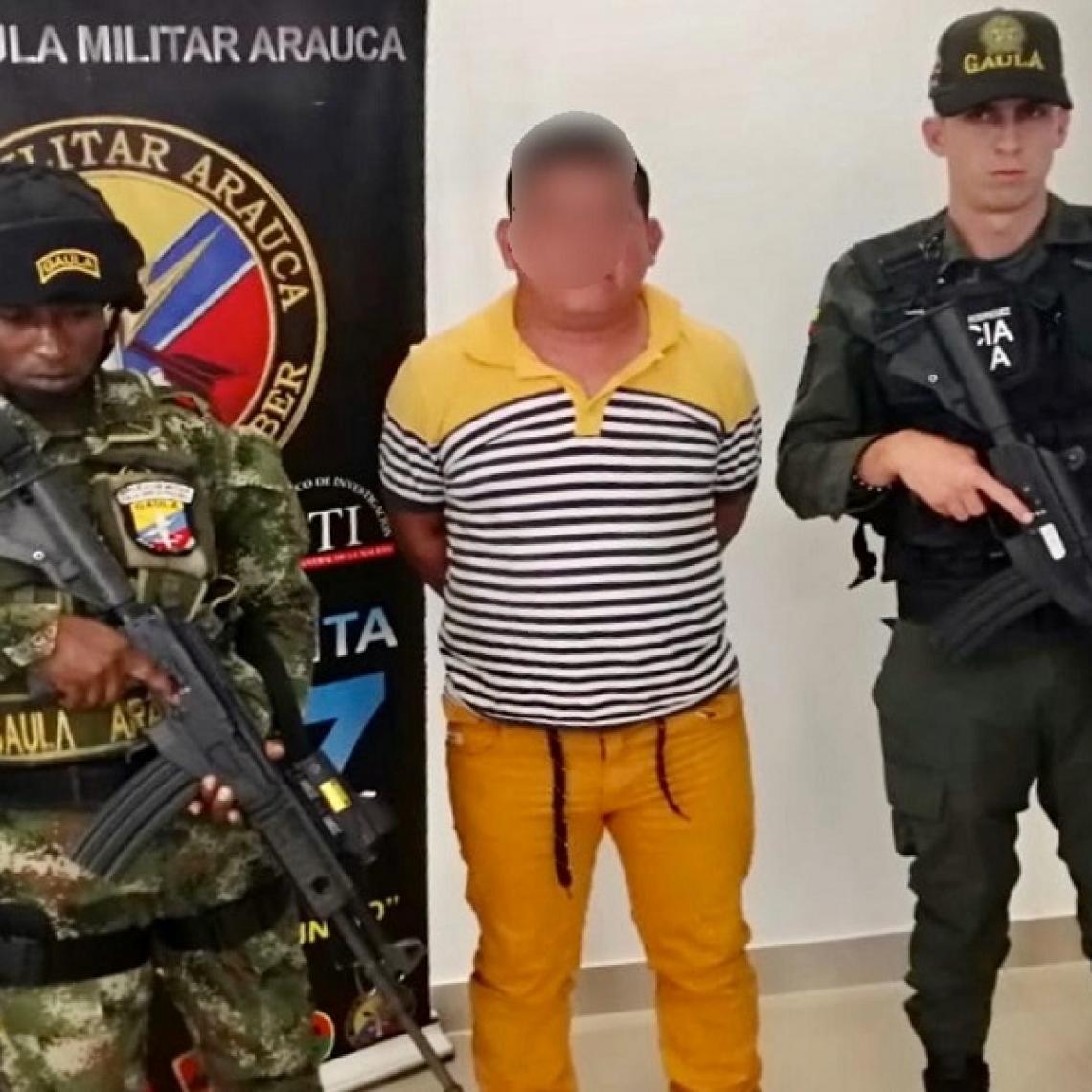 According to intelligence, the area of interference of this man was the urban and rural areas of the municipality of Arauquita. He is in charge of collecting extortion money.
March 20 2020
The Command of the Seventh Division of the National Army informs that:
March 19 2020