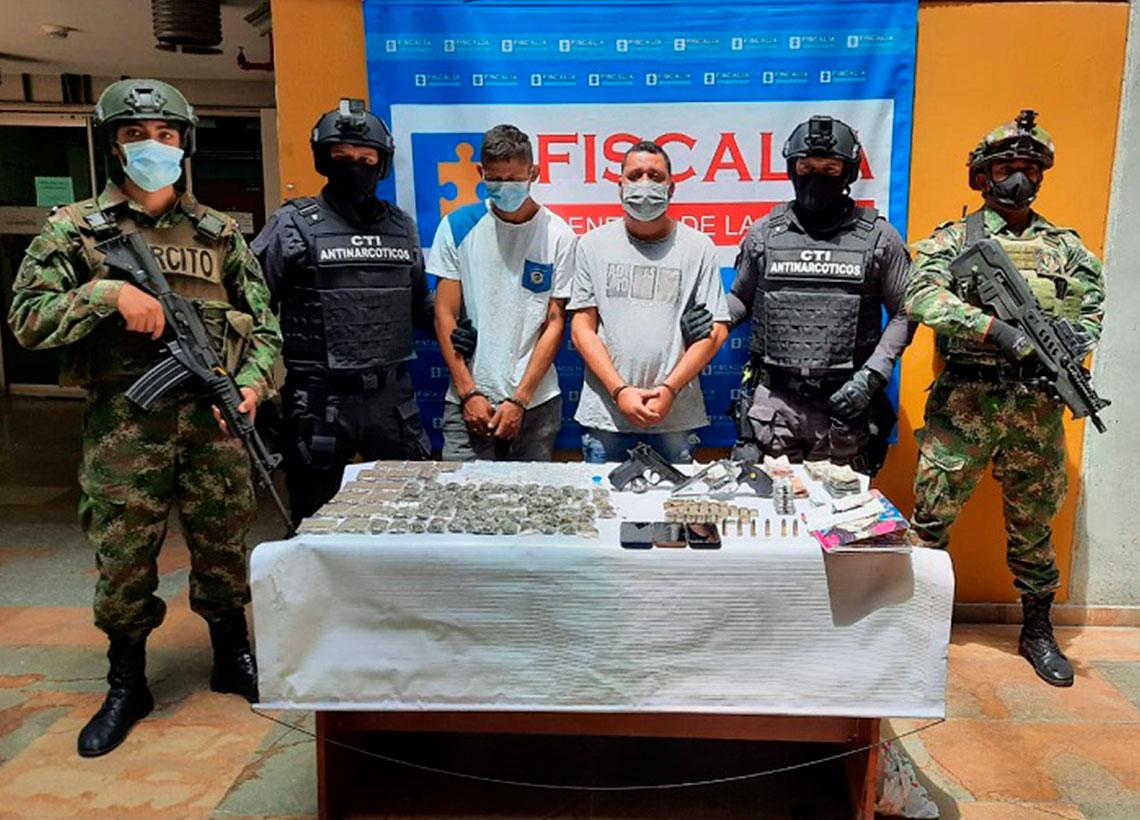 During 2020, the soldiers beat the Organized Criminality Groups (GDO)  in Spanish) of the Aburrá Valley, with 66 captures, 3 minors recovered, the discovery of 62 kilograms of narcotics, 21 small firearms and 244 cartridges.
Troops of the National Army, in development of the Operation José Inocencio Chincá that seeks to attack the situation of drug trafficking, with the support of the Office of the Attorney General of the Nation and attending to early warnings No. 041, 059 of 2018 and 036 of 2019, achieved the capture of two alleged dangerous criminals belonging to the organized criminality group known as La 24.
During the military operation, which was carried out in the Comuna 15, in the Finquita sector of Medellín, in the department of Antioquia, thanks to the information provided by the Civic Participation Network, the troops captured these individuals who carried out illegal activities. The captures were achieved through a search on criminal offenses associated with selective homicide, manufacturing, marketing and trafficking of drug and illegal carrying of firearms.
Those captured are known as El Mono and El Flaco. The troops found 2 short range firearms with ammunition, 3 communication equipment, 113 rudimentary cigarettes, 74 transparent bags with marijuana, 48 bags with hallucinogenic substances, various medications and more than a million pesos in cash.
These people were put into custody of the judicial authorities, who ordered a measure of deprivation of liberty for the crimes of manufacturing, trafficking and carrying narcotic drugs, illegal carrying of firearms, and illicit destination and use of properties.
In this way, the Seventh Division of the Army has managed to capture 114 of these criminals in the department of Antioquia; in its entire region of operations it has captured 131 criminals belonging to these groups.
Source: National Army - News Agency